A must stop in any Italy travel itinerary includes Tuscany and the picturesque city of Florence, the capital of the Tuscan region. After our first stop in Rome, we took a fast train via Trenitalia to Tuscany, one of my favorite ways to travel in Europe for its convenience and value.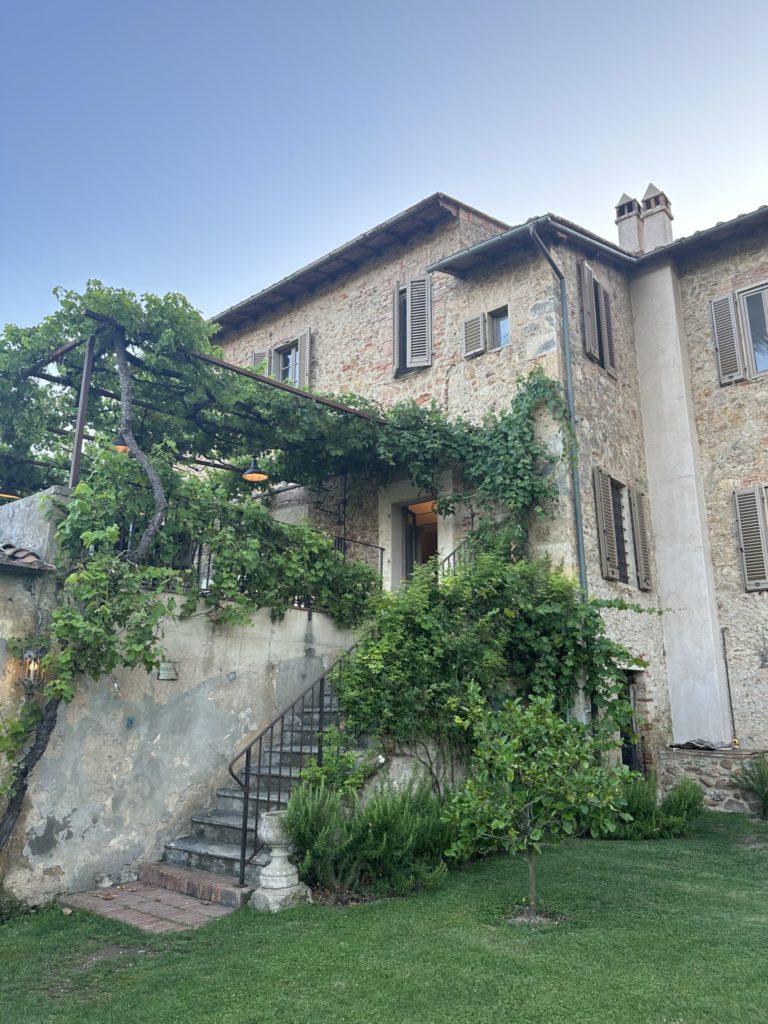 Where We Stayed:
In Tuscany, we stayed in two different areas. The first was the countryside for my client Katharine's wedding at Pescaia Resort. I will be sharing more about this venue and wedding soon but it was an absolute picturesque villa. This area does require the use of a rental car as Taxis are hard to come by. You can also schedule car service through the resort, but because it is remote, a rental car is a better option for exploring the area further.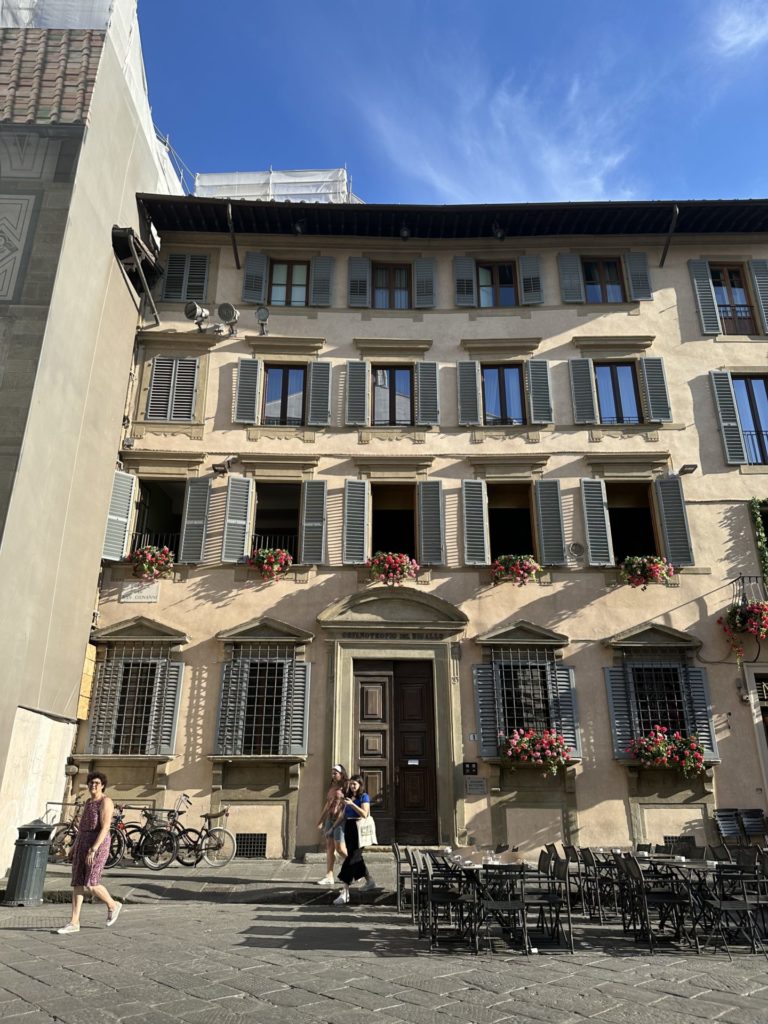 After the beautiful wedding festivities, we took another train to Florence – truly one of my favorite cities in Italy. It is smaller than Rome and feels old worldly with buildings dating back to the sixth and seventh centuries. We had a beautiful stay at Hotel Lungarno with an epic location along the Arno River and a short distance from Ponte Vecchio. During a previous stay, we booked the historic Hotel Brunelleschi and had an enjoyable experience.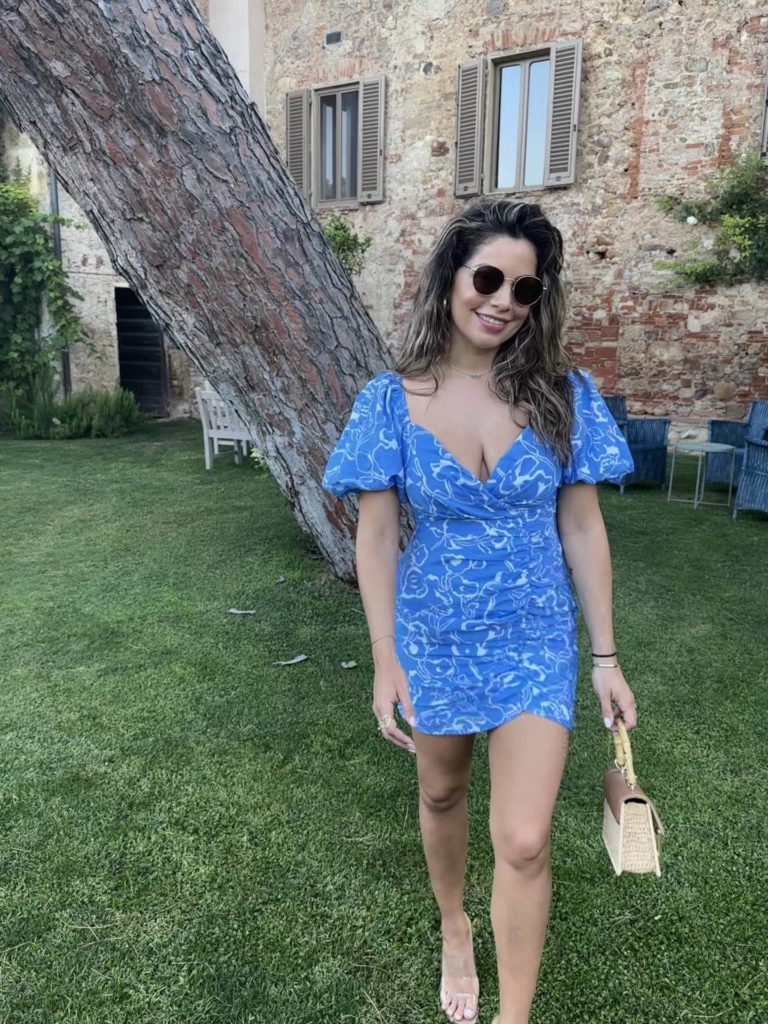 What We Wore: 
Tuscany has so many places for photo ops. It's definitely worth bringing some cute but comfortable outfits for your photos. Check out my Italy Packing List here! You can find my pink dress at Salome in Rome.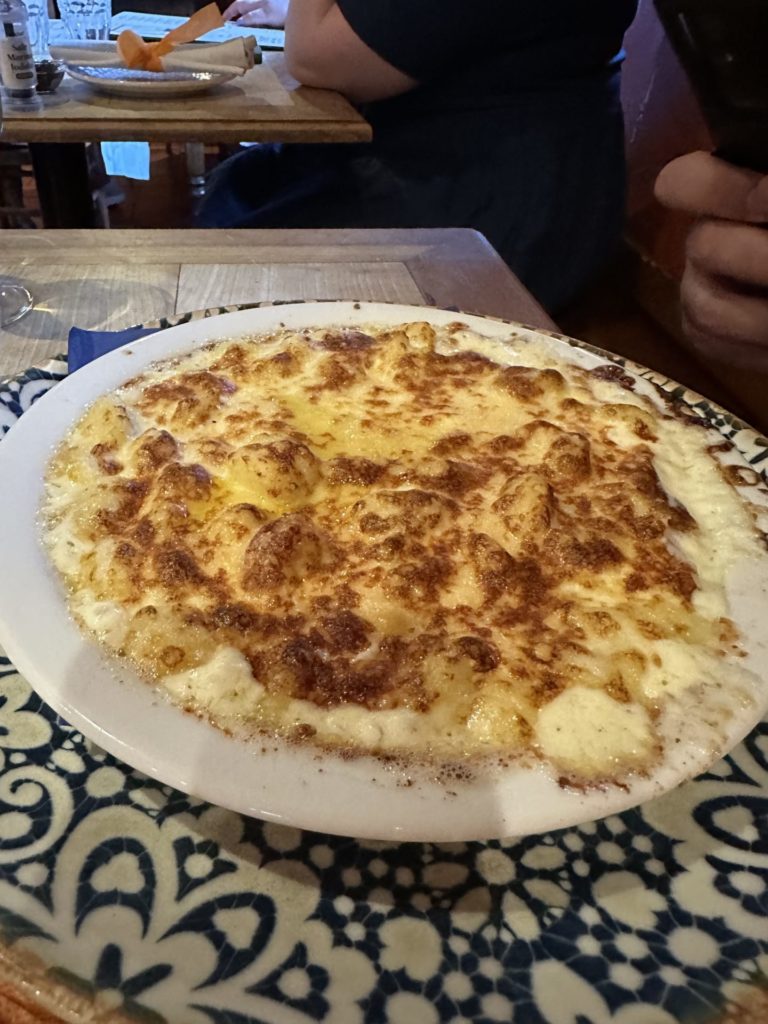 Where We Ate: 
We had incredible meals at Pescaia Resort during the wedding festivities, including the most delicious pastries and truffle pasta. In Florence, we made reservations in advance at our absolutely favorite gnocchi restaurant, Osteria Santo Spirito. Another notable mention goes to Trattoria ZaZa for their cool ambiance and famous Florentine steak, a must try! I recommend making reservations in advance to avoid long wait times.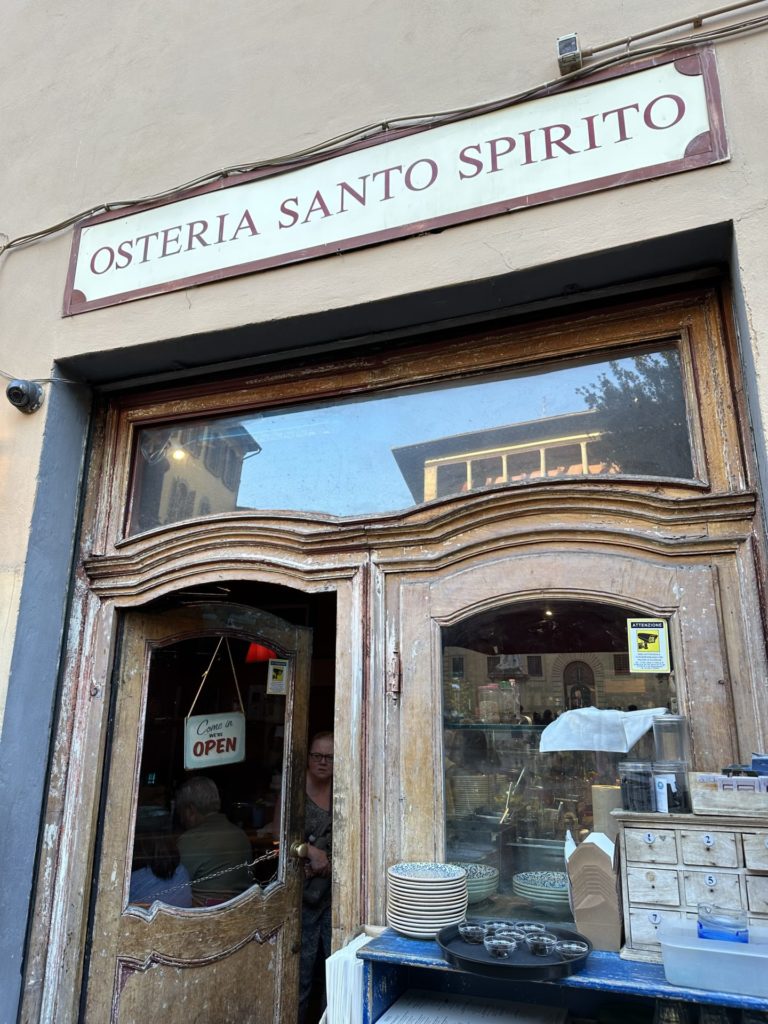 What We Did:  
Florence is a very walkable city with all the major sites in close proximity. While it's easy to just walk around and experience the city, we took a street food tour through Get Your Guide to try the local fair and learn more about the city. My favorite picturesque spots to visit, shop and spend a little more time are the Piazza Della Signoria, a famous square where you will find a replica of the David and the fountain of Neptune, Il Duomo, the third largest cathedral in the world, and Ponte Vecchio, a bridge dating back to the Middle Ages that now has little shops selling all kinds of jewelry, art and trinkets.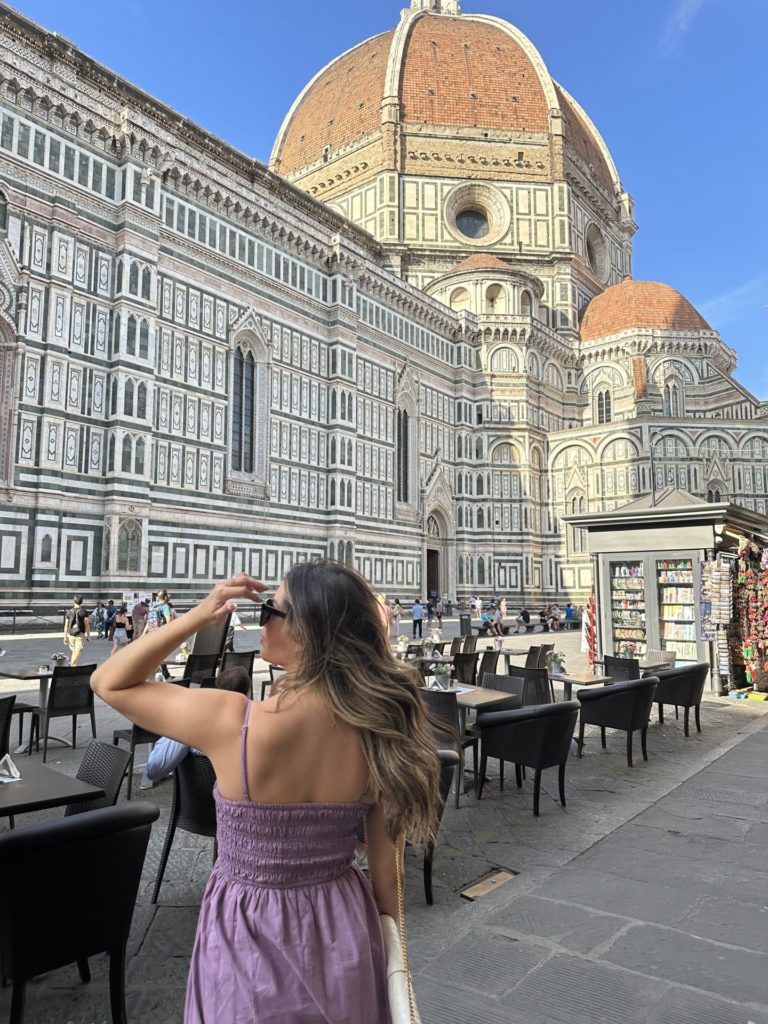 Where We Shopped:
Florence has some of the best shopping to offer. You can find all the luxury name brand stores off the small streets near Piazza Della Signoria. However Florence offers an Outlet Mall just a short drive away offering all the name brands at discounted prices.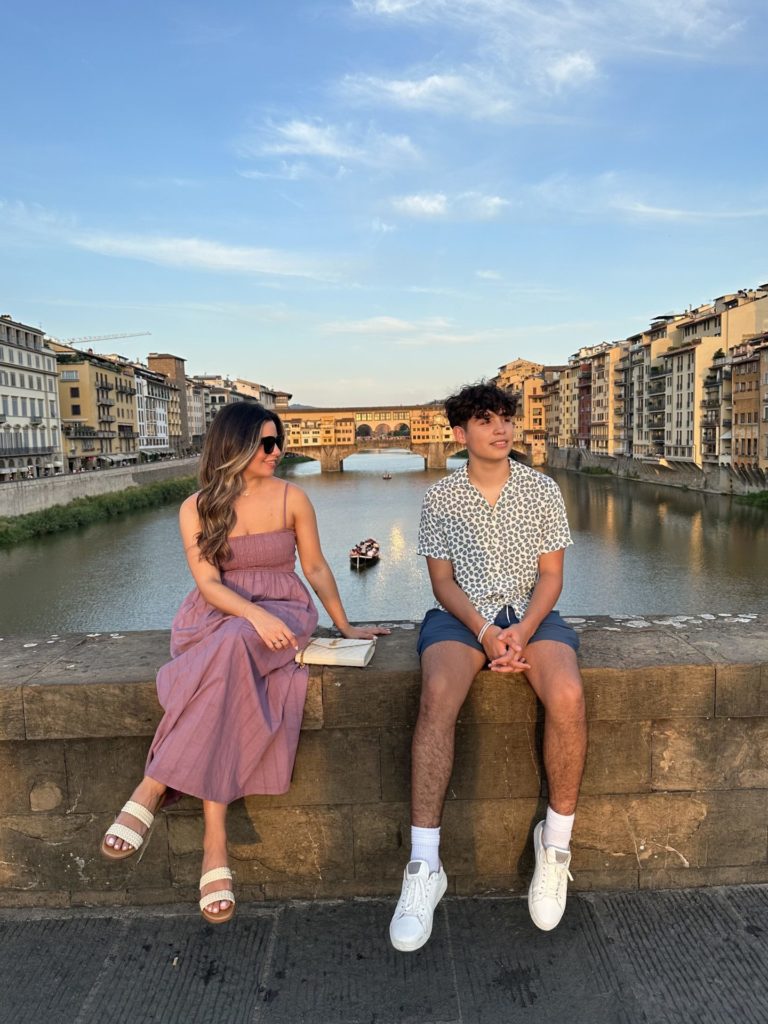 You can find my purple dress here and sandals here – A perfect vacation fit that's cute and comfortable for walking the city. Check out my recent Travel Guide to Rome for more! 
XO,
Ana B.
---
You might also like