This summer I'm heading to the Italian countryside for a client's wedding, but I plan on staying a little longer so I can explore central Italy! And of course, I'm already planning what I'm going to wear. My husband, Pablo and my oldest Diego are joining me on this trip so I'm sharing what I've recently bought from Madewell that we're packing for Italy.
For Her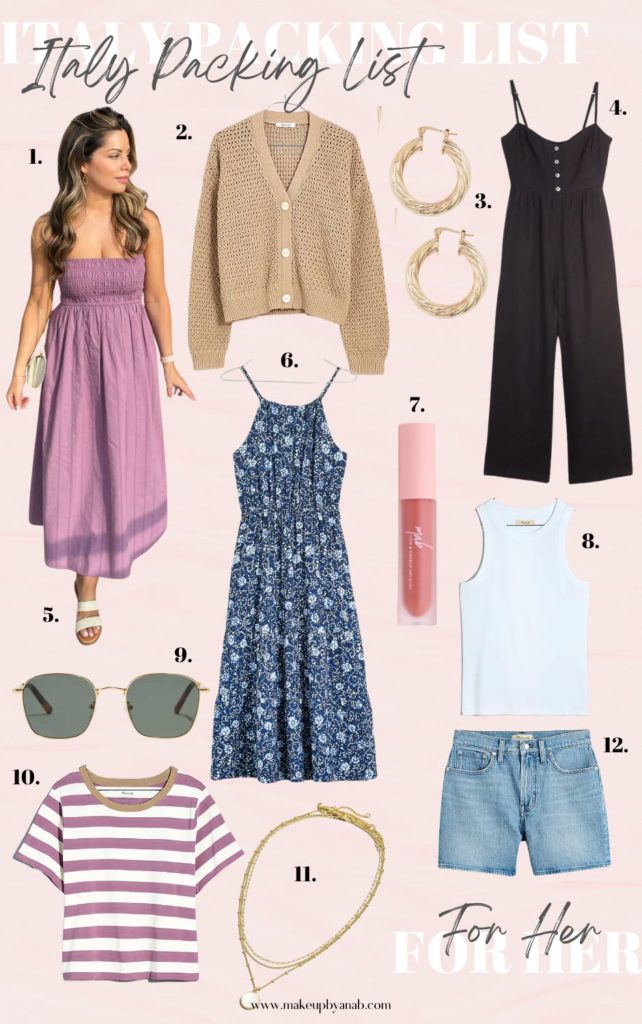 Shop my list:
one | two | three | four | five | six
seven | eight | nine | ten | eleven | twelve
I love bringing a solid dress and a print dress with me on trips as it gives me more options for day and night. Bringing a jumpsuit is also key because I can dress it up or down with a cute necklace and earrings! Comfy shorts, a tank and a tee are essential for days you know you'll be walking around and I also like to toss a cardi in my bag in case there are any cool evenings. Speaking of days in the sun, I always pack a cute pair of sunglasses and comfortable sandals so I can keep walking all day. And my packing list wouldn't be complete without my MAB Beauty gloss to round out every look!
For Him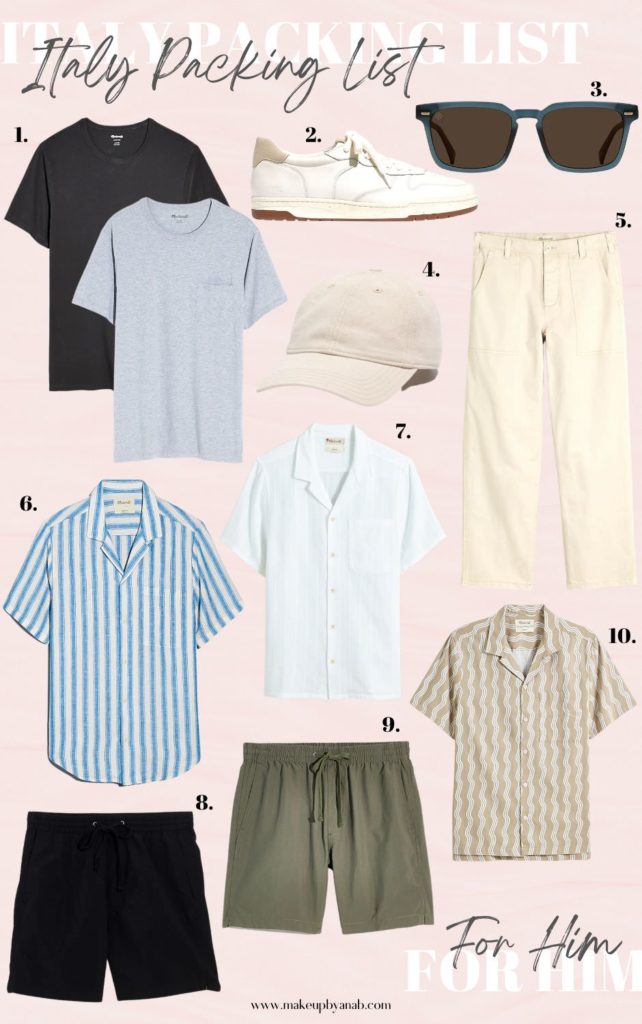 Shop the list:
one | two | three | four | five
six | seven | eight | nine | ten
For Pablo and Diego, having comfortable clothes that are still stylish is key! That's why we went with multiple of their super soft pocket tees and their (re)sourced everywhere shorts in black and a color. White, cotton, chino style pants allow them the option of day or night while also keeping cool in the sunlight. We love a good linen button-down and Madewell has so many options! We went with a blue stripe, neutral wave, and white textural stripe to mix and match with pants/shorts. Their suitcase isn't complete without a cap and sunglasses to keep their faces shaded and comfy sneakers for all the exploring we plan to do!
---
Want to go to Italy yourself, but not sure where to go or what to do? Check out my blog post on Italy's Amalfi Coast and Rome!
---
You might also like