Our recent summer trip to Italy felt like the most beautiful whirlwind and we hit the ground running with a three day stay in Rome, Tuscany and Cinque Terre. Our first stop from the airport was Rome, one of my favorite cities in the world!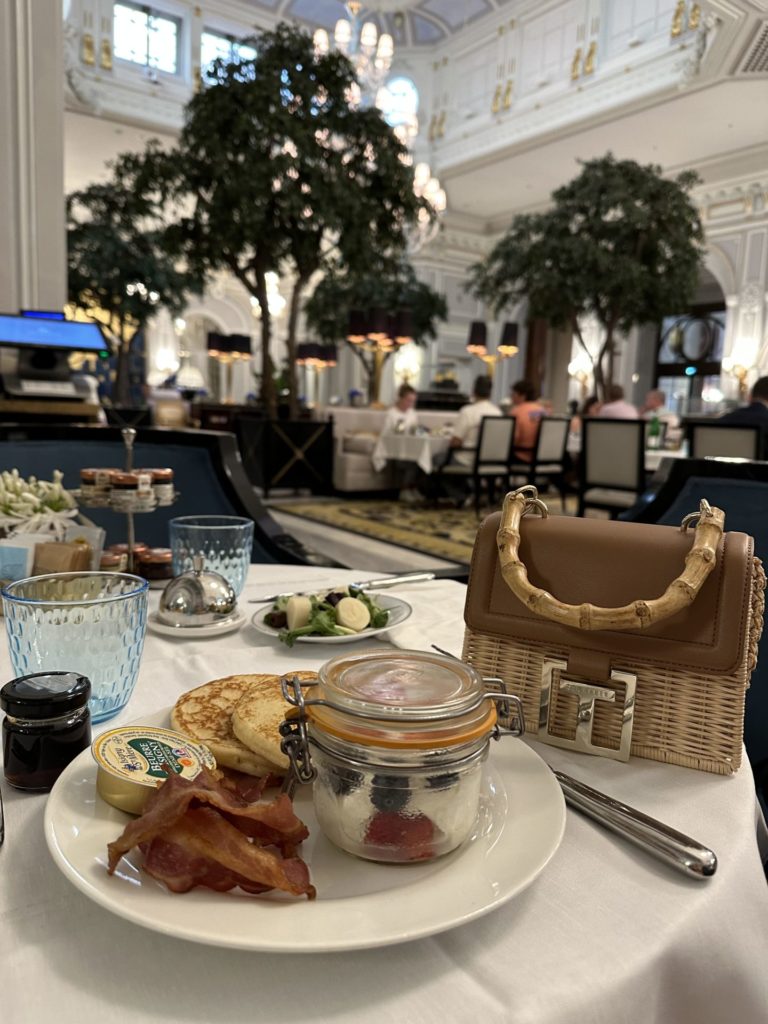 Where We Stayed:
We had a lovely stay at St Regis Rome, a luxury hotel in a central location to shops and sights. The St. Regis has gorgeously appointed rooms and a delicious breakfast buffet every morning. The staff at the St. Regis we're so helpful and kind. I especially loved seeing all the ladies wearing unique skirts that represented the hotel in different ways. For a second option that's more affordable, I recommend Le Meridien. It's a nice and clean hotel walking distance to all the major attractions with a cute rooftop bar.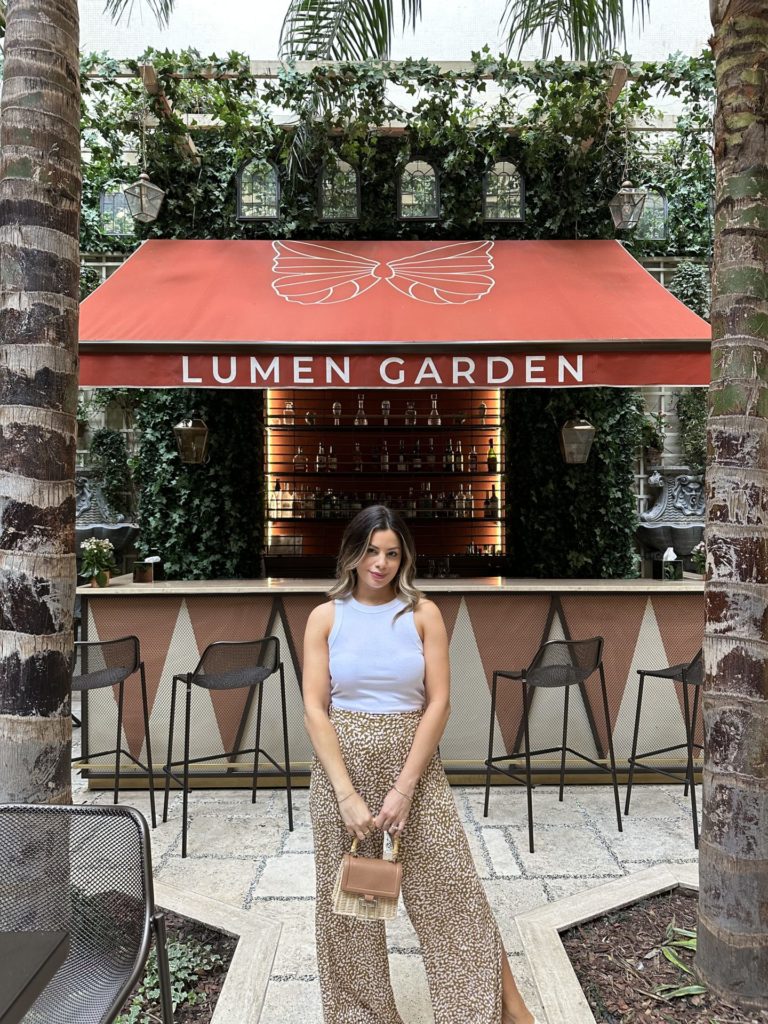 What We Wore:
Since our trip was during the hottest months, I opted for breezy dresses and linen pants or shorts with a cute pair of white sneakers or sandals. Check out my Italy Packing List and Summer Wardrobe Staples posts.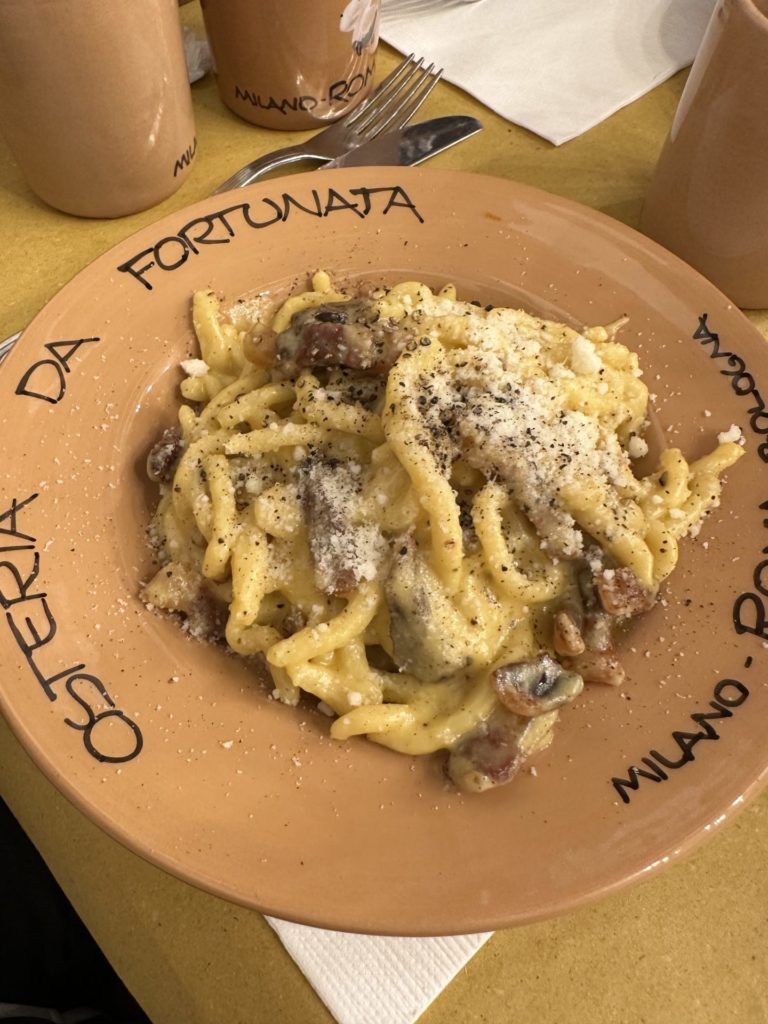 Where We Ate:
We had the most epic cacio e pepe, carbonara and bolognese at Osteria Da Fortunata. It was so good we ended up going twice! There's typically a line of people waiting, but it moves quickly and is so worth the wait! We stopped by Giolitti twice for the most delicious gelato you've ever had! They top every gelato with a small scoop of delicious cream! The pistachio was my favorite. For the more popular restaurants, I recommend calling to make a reservation and checking on the dress code in advance.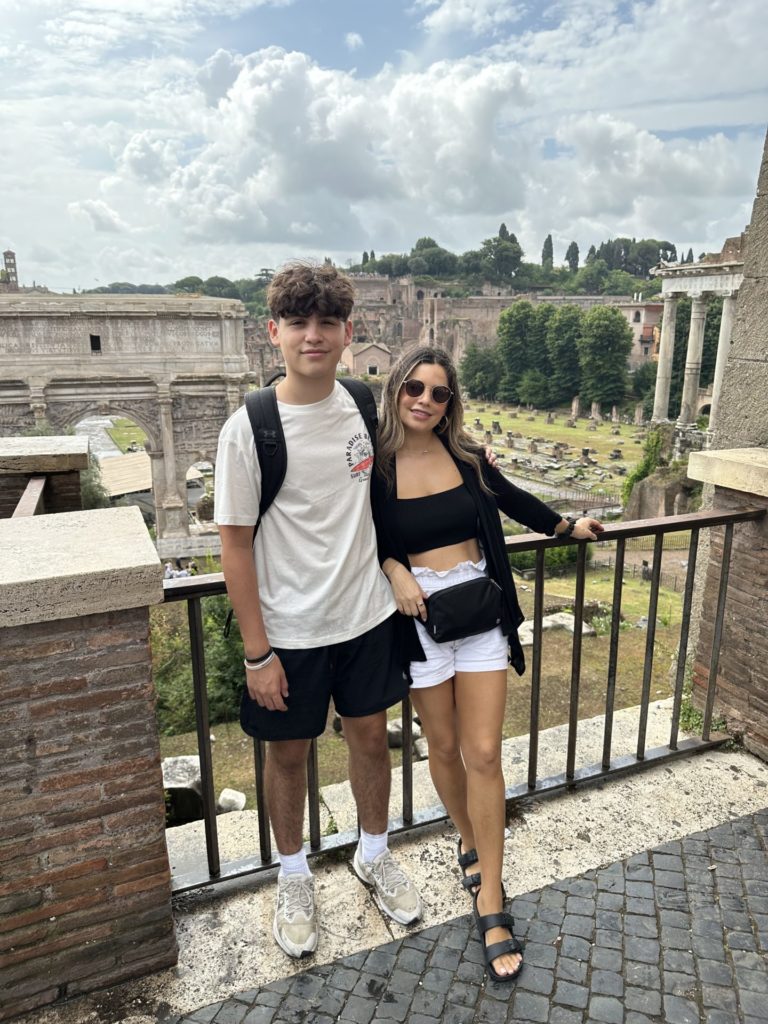 What We Did:
Since we stayed in Rome for three days, I scheduled a three hour e-bike tour through Get Your Guide. I typically like to schedule a tour the day after arriving in the city so that we quickly get acquainted with the main attractions and can return to them at our leisure. We loved that our bike tour took us through some of the lesser known attractions such as the Aventine Keyhole and Orange Garden aka Giardino degli Aranci. My family loves to bike or scooter so we prefer these over walking tours. In a previous visit to Rome, we did a walking food tour of Rome and Colosseum walking tour, which is always fun to experience at least once!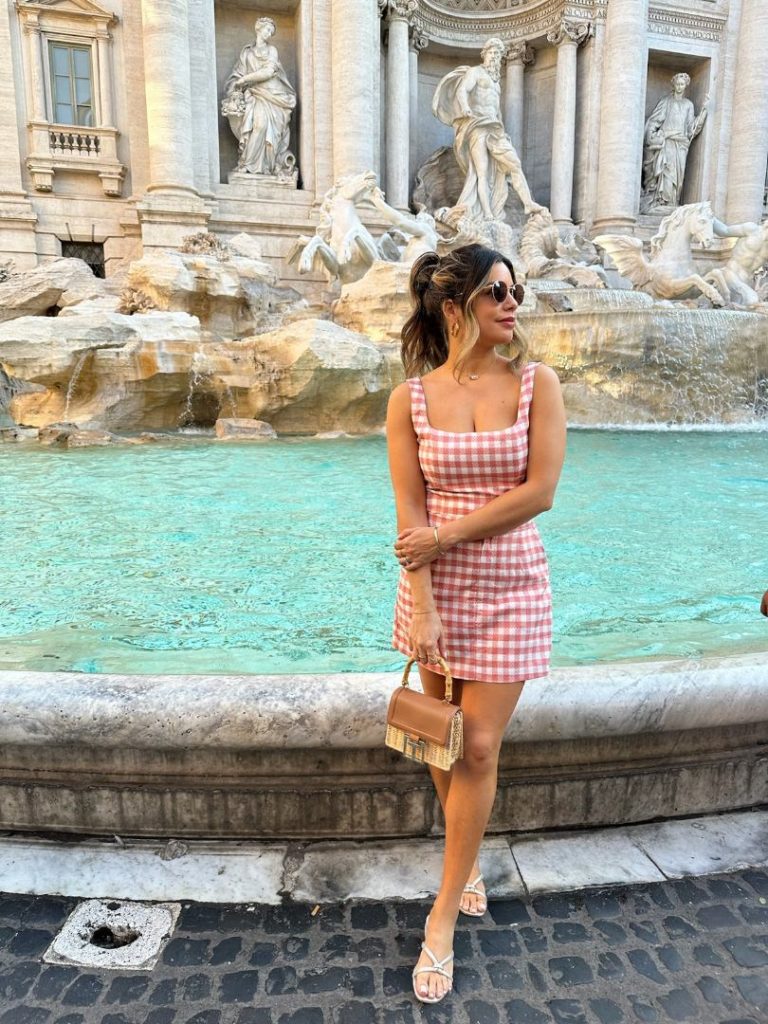 Where We Shopped:
Italy in general is a shopping mecca and Rome does not disappoint. My favorite is spending a day at Via Del Corso and popping in at all the shops. There you can find all the luxury stores that are popular, but a few local favorites include Salomè, a women's boutique, and Paul Taylor and Dan John for men's clothing.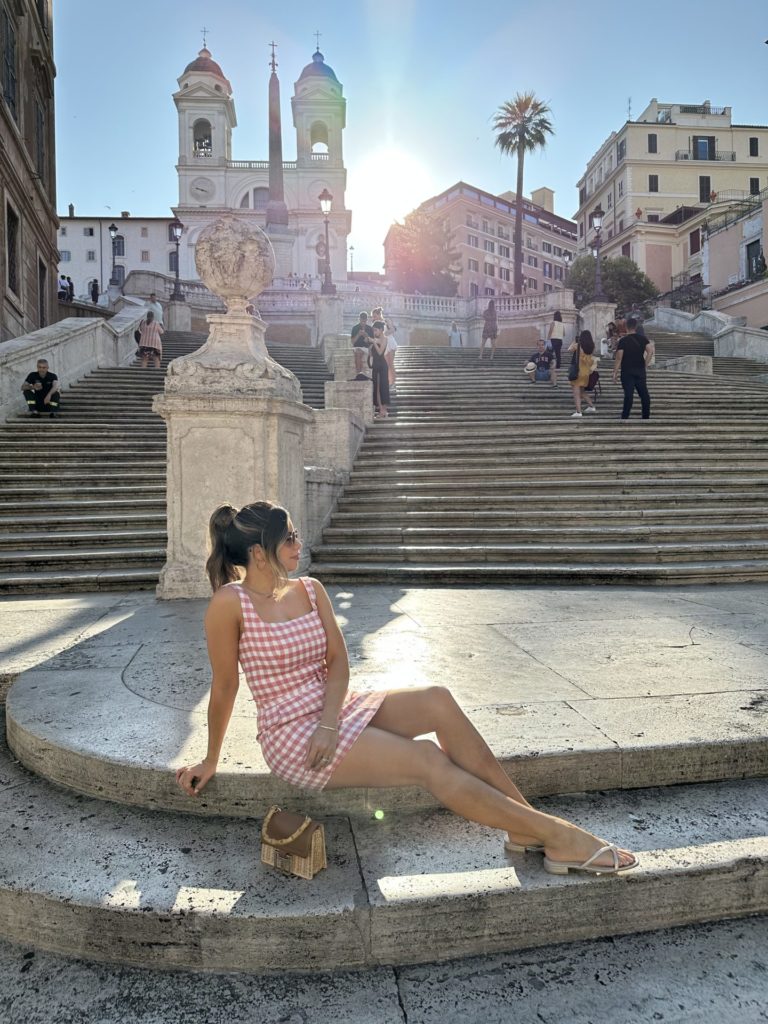 You can find my outfit set here and my sandals here, both from Mod&Soul! Let me know if you have any Rome favorites you'd like to share, I learn so much from our readers. Check out my recent travel Guide to Tuscany and Florence for more! 
XO,
Ana B.
---
You might also like