We rounded out our Italy trip with some authentic Italian vibes in the gorgeous coastal town of Cinque Terre! Cinque Terre is made up of five colorful villages alongside the Italian coastline, each donning beautiful views, little shops, restaurants and beaches. Monterrosa, Cornelia, Vernazza, Romamagiorre, and Manarola are connected through hiking trails and trains so that you can spend a day or several visiting each!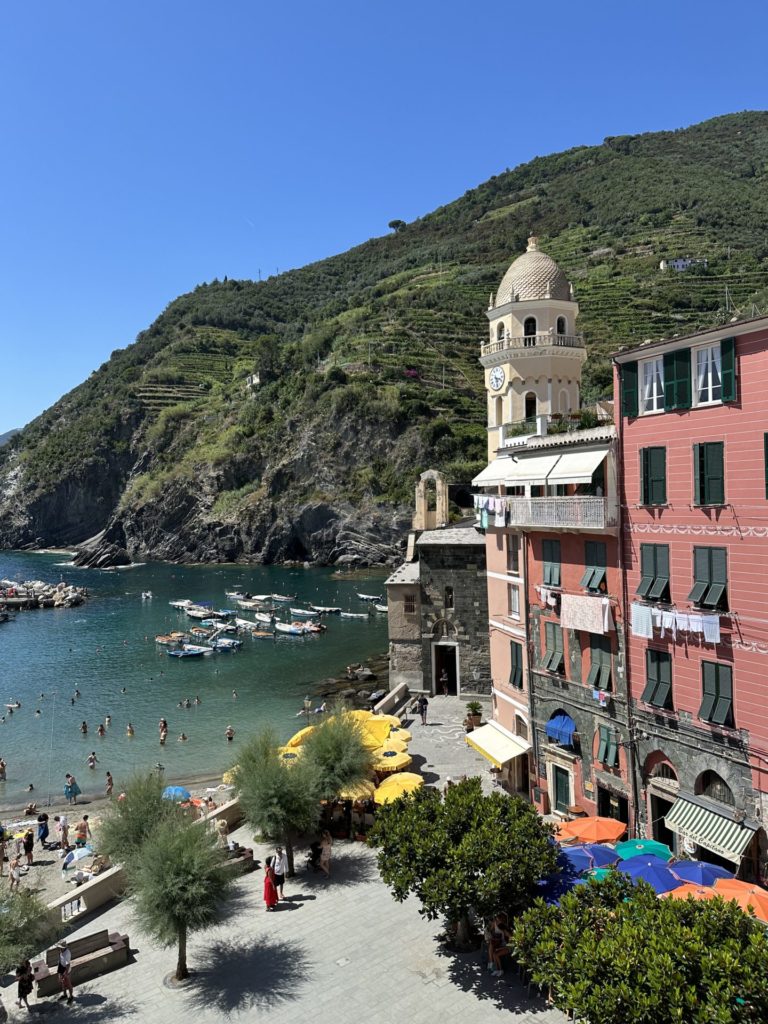 Where We Stayed:
Since this was the tail end of a busy trip, we decided to stay put in Vernazza, also considered one of the most beautiful cities in all of Italy. We rented La Casa dell'Eroico Vino, an airbnb where we could relax with a gorgeous view of the beach and main square, perfect for people watching. The airbnb was awesome! My only complaint was the lack of AC in the sweltering summer heat, but it's common to not have AC in Italy, especially in the more authentic places. Many people opt for day trips to Cinque Terre so the trains were extremely busy at times! We definitely felt like sardines on the train at one point, but it was worth the overnight stay as the early mornings and late evenings were less crowded and more enjoyable.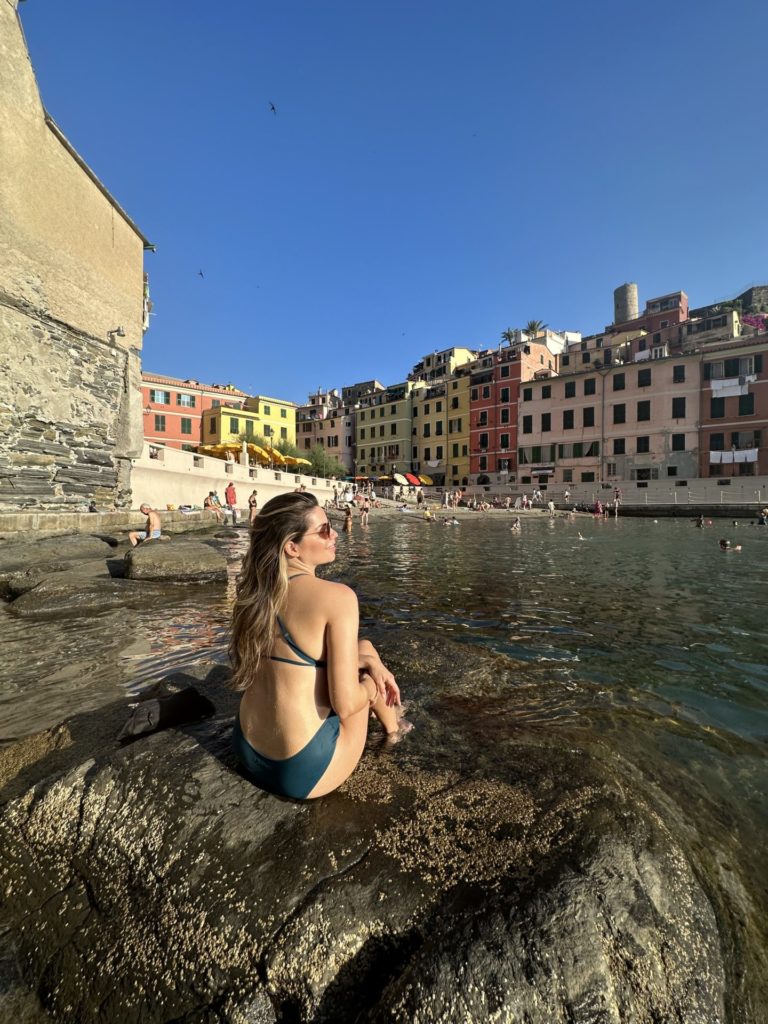 What We Wore:
Because Cinque Terre is a hiking and beachy town, the less clothes the better, especially in the summer months. We spent most days in our bathing suits and cotton or athletic clothes to stay as cool as possible. Check out my post on my poolside essentials which includes some of the swimsuits I packed!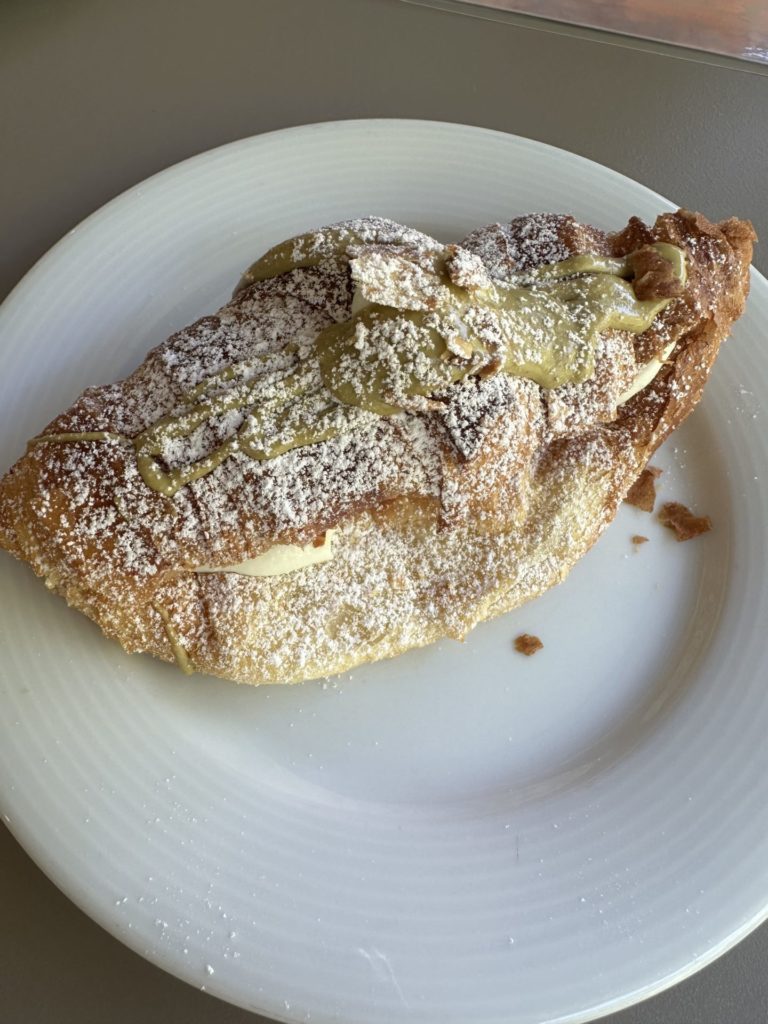 Where We Ate: 
We had an incredible breakfast experience at Il Pirata Delle Cinque Terre. We had delicious coffee, eggs and bacon, but the star of the show is their famous cannolis and pistachio pastries. Cinque Terre has the benefit of beautiful views and the location of Ristorante La Torre was amazing! We enjoyed their pasta with pesto and prawns. Their selection of desserts were delicious but the views made the dinner a memorable experience. For a casual meal, we loved the pizza at Nusesa Pizzeria Cocktail Bar and for an added bonus all the waiters were incredibly gorgeous!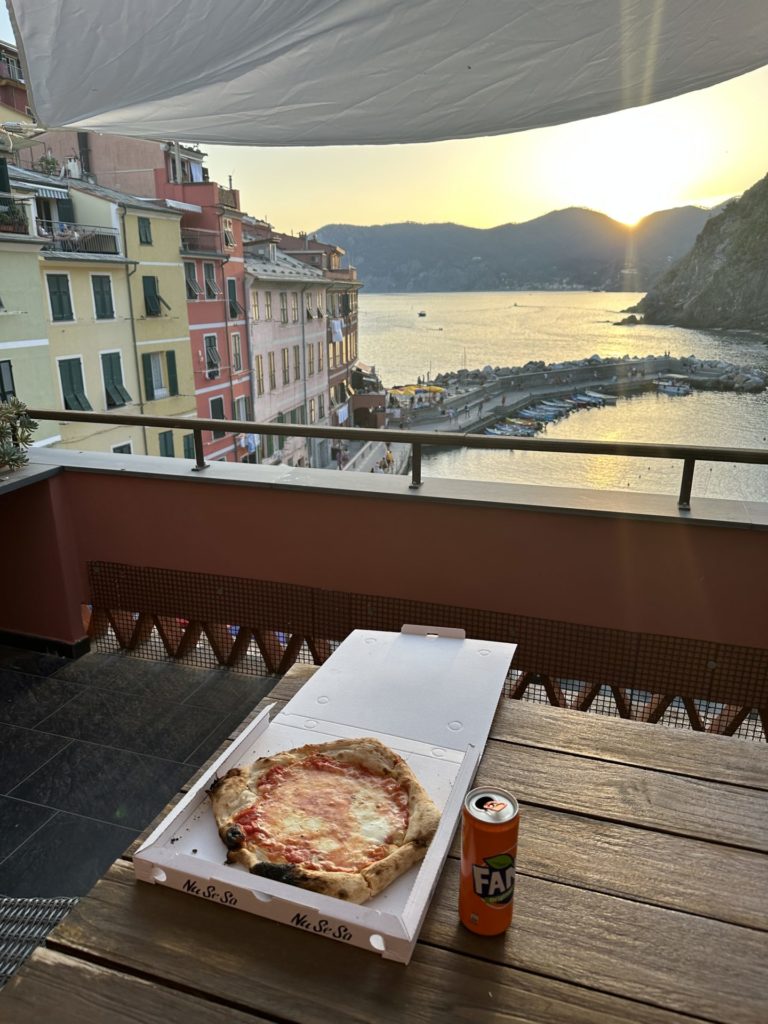 What We Did:
Cinque Terre is most known for its hiking. The summer months can be brutally hot so I recommend an early or late evening hike, and taking advantage of the beach during the day. It's also fun to pop into the various shops and markets to sample the fresh fruit and gelato, and hunt for unique souvenirs, accessories and clothing. You can also book boat tours at Cinque Terre which I would have loved to do! There's always next time!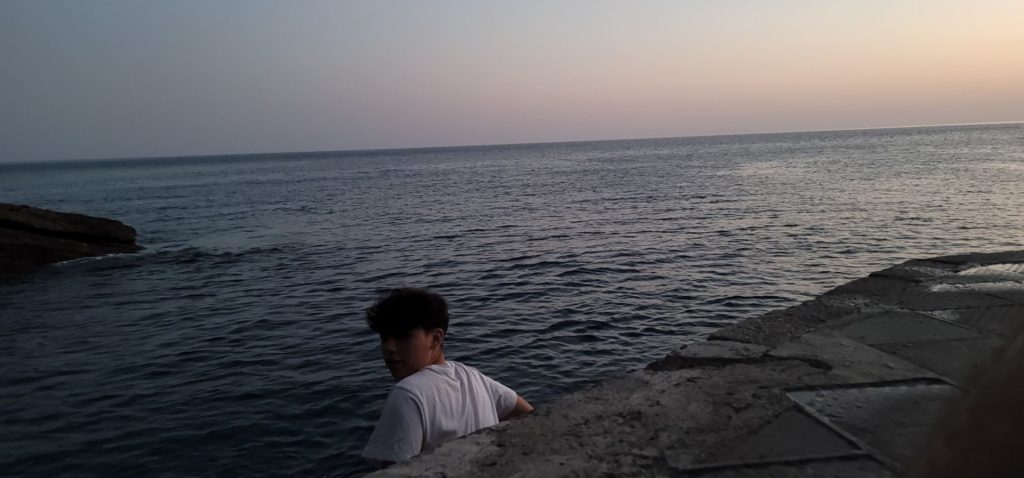 As you plan your unforgettable adventure in Cinque Terre, don't forget to explore my other Italy guides on Rome's timeless beauty and Florence & Tuscany's enchanting landscapes. 
Buon viaggio!
XO, 
Ana B
---
You might also like