Under eye circles can be so frustrating since they tend to make you look even more tired than you actually are. And it can be hard to figure out the best product combination to use to cover them to make you look perked up. Ana B shares her 4 must-have products and 1 essential tool for covering those pesky under eye circles!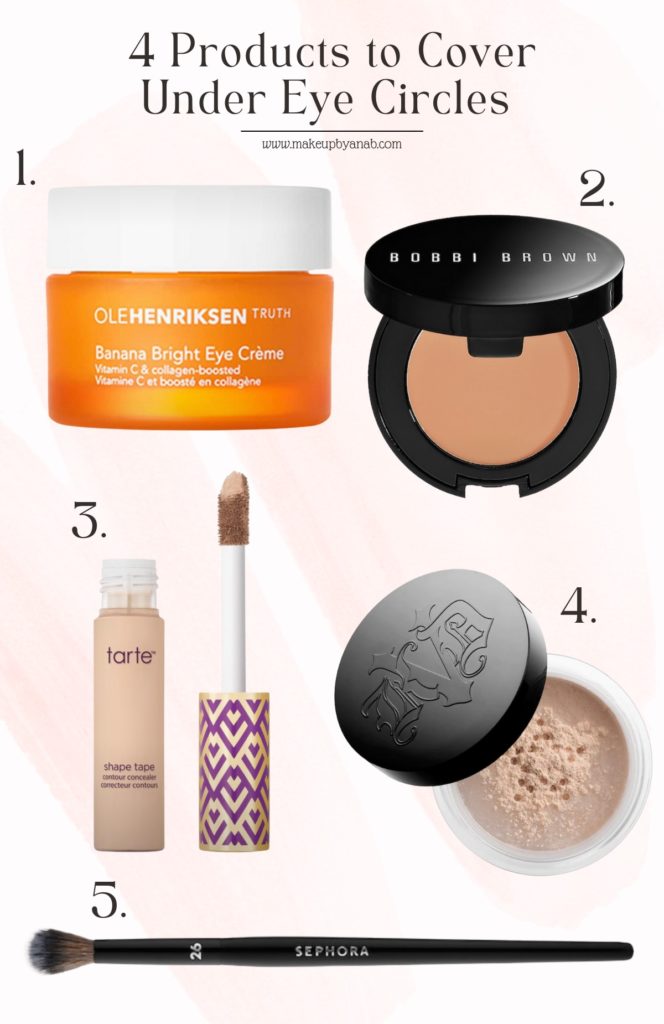 Shop the products:
one | two | three | four | five
1.OLEHENRIKSEN Banana Bright Eye Creme
2.Bobbi Brown Under Eye Corrector in Bisque
3.Tarte Shape Tape in Light Medium
4.KVD Lock-It Setting Powder
5.Sephora PRO Crease Brush #26
Don't forget to check out Ana's Instagram for her step-by-step tutorial on applying these products! Click here!

Give your skin some extra love and book a facial at MAB Spa here!
---
You might also like