It's easy to talk about success in business, but let's talk about the sacrifices for a minute. Every single successful person you know has had some pretty humbling experiences to get to where they are today. Right now, I'm living my dream life, BUT I've had to make a ton of sacrifices in order to get to this life. And if you're serious about your own success, you WILL have to sacrifice your time and money to get there. Here are a few of the sacrifices I made over the years to get to my own success story: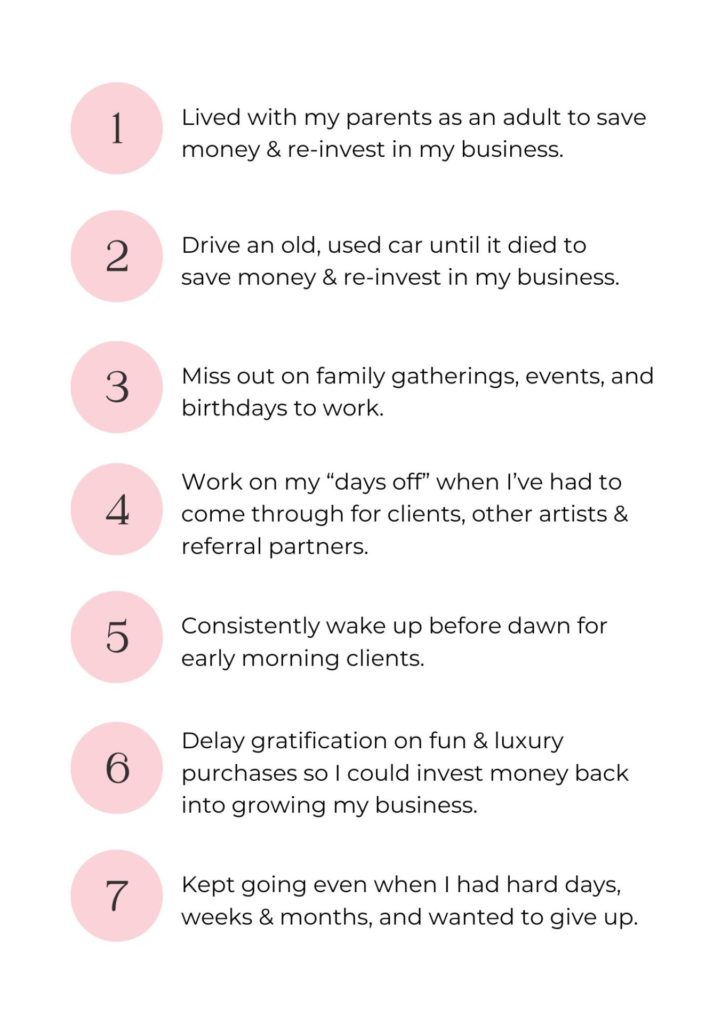 All these sacrifices have paid off now because I am absolutely living my dream life and job. Now the question is: what are you willing to do to achieve your dreams?
---


Want help building your portfolio? Head to our MAB Academy page to see our latest class offerings and secure your seat!
---
You might also like