Summer is the perfect time to catch up on your reading list. From relaxing evenings on your back porch or balcony with a glass of wine to a lounge chair at the beach with waves crashing in the background, you can't go wrong when you add in a good book! Ana B is sharing her summer 2022 reading list to help you decide what book to take on your next trip.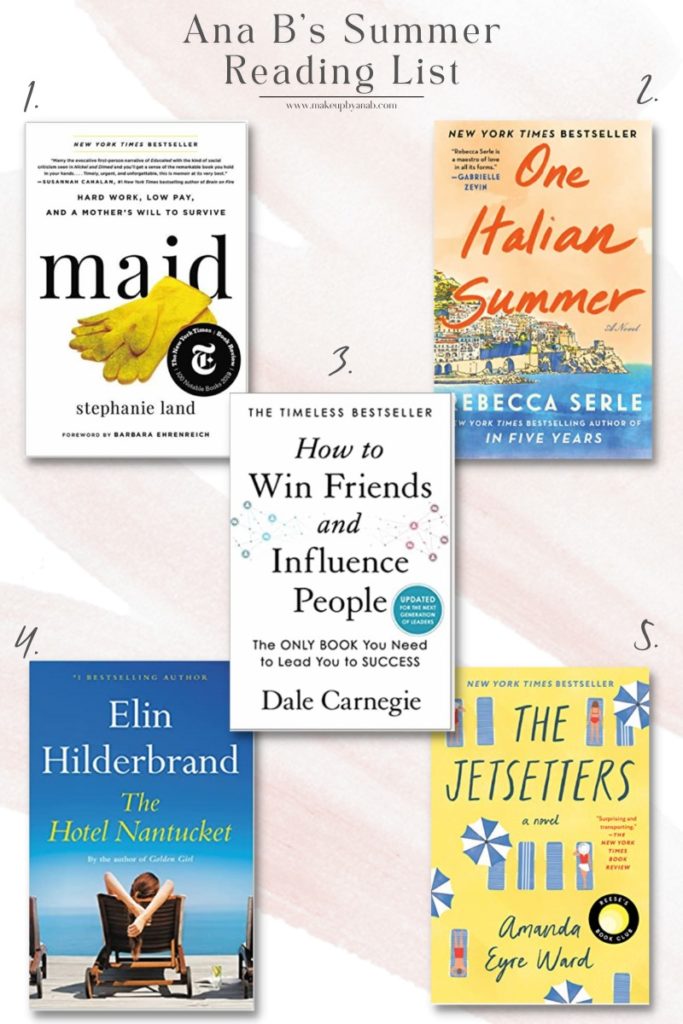 Shop the books:
1.The Maid by Stephanie Land
2.One Italian Summer by Rebecca Serle
3.How To Win and Influence Friends by Dale Carnegie
4.The Hotel Nantucket by Elin Hilderbrand
5.The Jetsetters by Amanda Ward
Going on a long trip soon? Check out Ana B's Long Flight Essentials for your next trip!
---
You might also like