Here at MAB Artistry we love Fall! As it turns towards sweater weather shades of mauve, pink, and berry are some of our favorite lipsticks to wear. And as Fall is right around the corner, we decided to share with you our top 10 must have Fall lipsticks!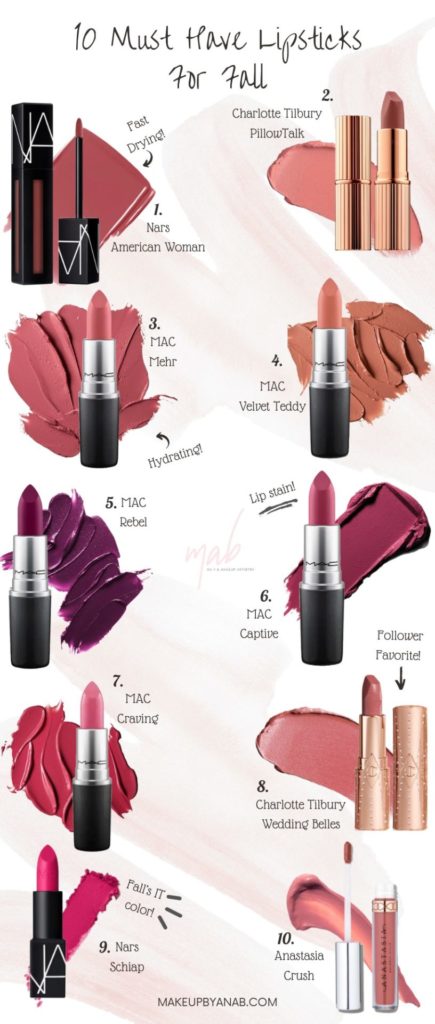 Shop Your Faves!
With the change of the season it's the perfect time to add some fall lipsticks to your makeup bag! But why not also give your daily look a little fall change as well?
At MAB Artistry we offer one-on-one in person makeup lessons and virtual classes (invite up to 3 friends!) where we can help you create your perfect fall look.
Click below to book your makeup lesson today!
---
You might also like