As a makeup artist, lighting plays a crucial role in our abilities to properly capture our work to build our portfolios. It's great when we're working somewhere that already has great lighting or natural lighting for us to work with, but in most cases it's on us to provide the best lighting possible. We asked our MAB pros what lighting they felt was best to bring with them to share with you their top five picks.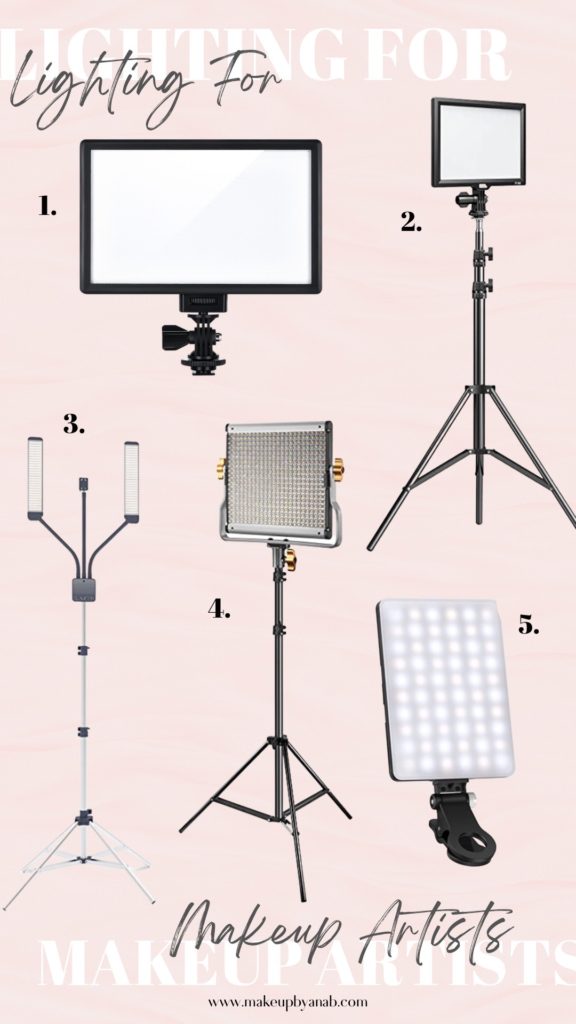 Shop the lighting:
one | two | three | four | five
1.VILTROX L116T LED Photography Kit
2.Pixel Panel Light, 2 Pack LED Studio Lights
3.GLAMCOR Multimedia X Portable LED Lighting Kit
4.Neewer 2 Packs Dimmable Bi-Color 480 LED Video Light
5.NEEWER LED Selfie Light with Front & Back Phone Clip
---

Want to up your artistry game even more? Sign up for our next MAB Academy class here!
---
You might also like