We don't know about you, but we're excited to host a 4th of July party this year! Things are finally feeling back to normal and we can gather with friends and family to celebrate Independence Day. To help you plan your party, we put together our party essentials and a couple extras to really kick off your party with a bang!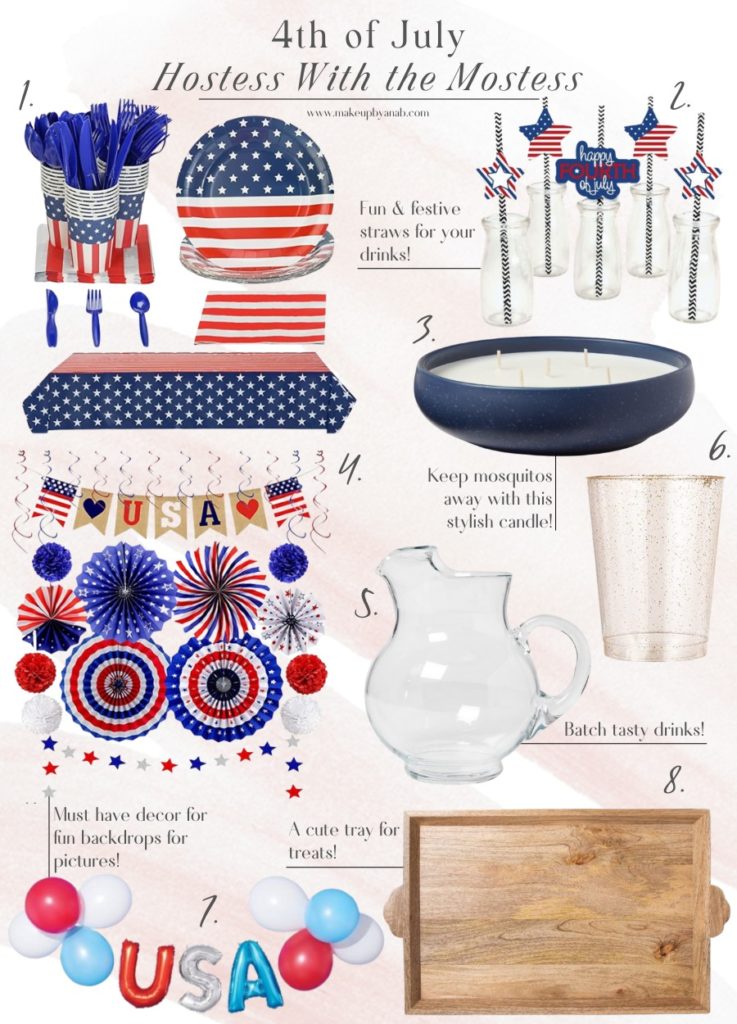 Shop the Party Essentials:
one | two | three | four
five | six | seven | eight
More 4th of July Party Ideas:
Use your new pitcher for a batch cocktail, like Ana B's fave: Spicy Margaritas!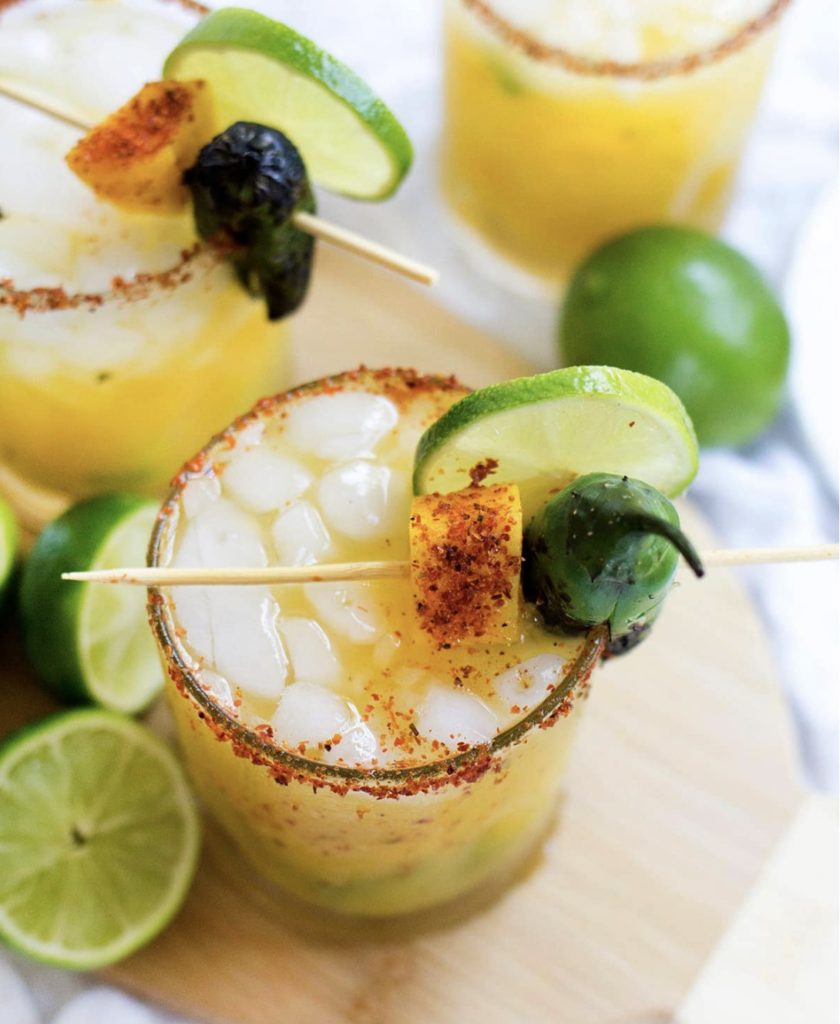 Ana B's Spicy Margarita Recipe:
-1 ½ cups Tequila, Reposado or Blanco
-4 ½ cups Mango Juice
-¾ cup Cointreau or Other Orange Liquor
-Juice of 4 Limes
-3 Jalapenos, slices (to make less spicy: remove some seeds)
-1 tbsp Coarse Sea Salt
-Garnish: Lime & Jalapeno slices
-Optional: Tajin for glass rim
In a large pitcher, add lime juice and jalapeno slices and muddle. Add tequila, mango juice, cointreau, and salt and stir well. In glasses filled with ice and optional tajin, fill with margarita and garnish with lime and jalapeno slices.
Optional: Make your margs look even fancier by dehydrating sliced limes! In a large cookie sheet with a cooling rack inside, line with thinly sliced limes. Bake in the oven at 150 degrees for 2-3 hours, turning at the 1 hour mark.
Treats & Snacks: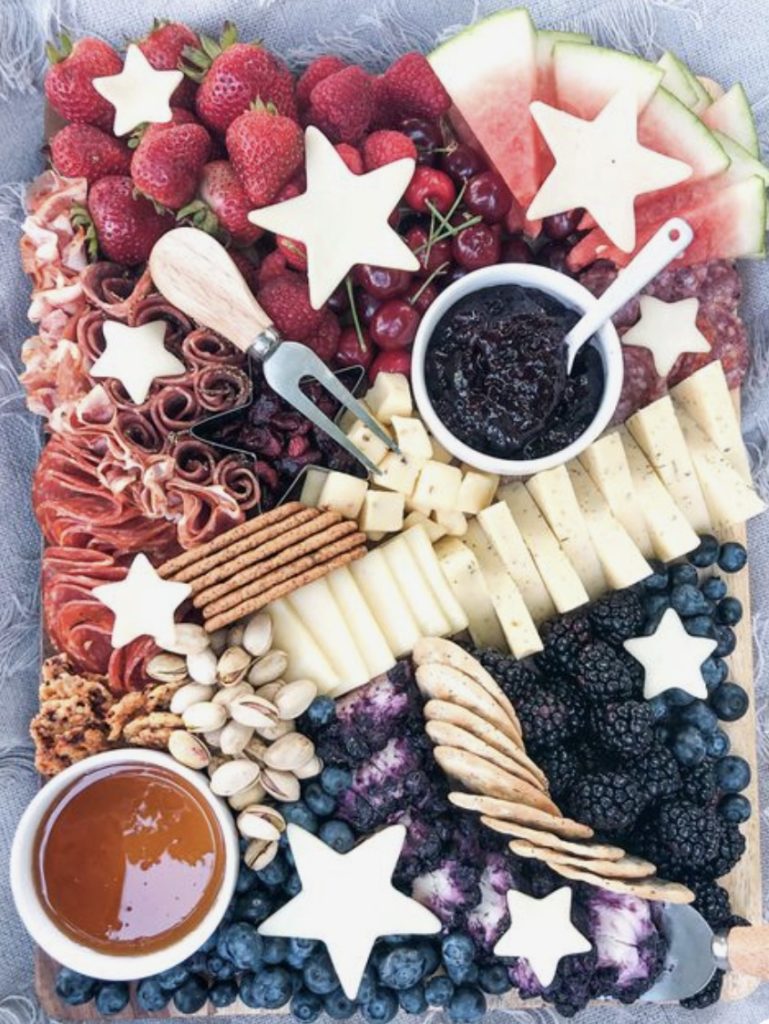 A Patriotic Charcuterie Board:
Everyone loves a charcuterie board or grazing table! Make your own that'll wow your guests using the chart below to create a patriotic themed charcuterie board.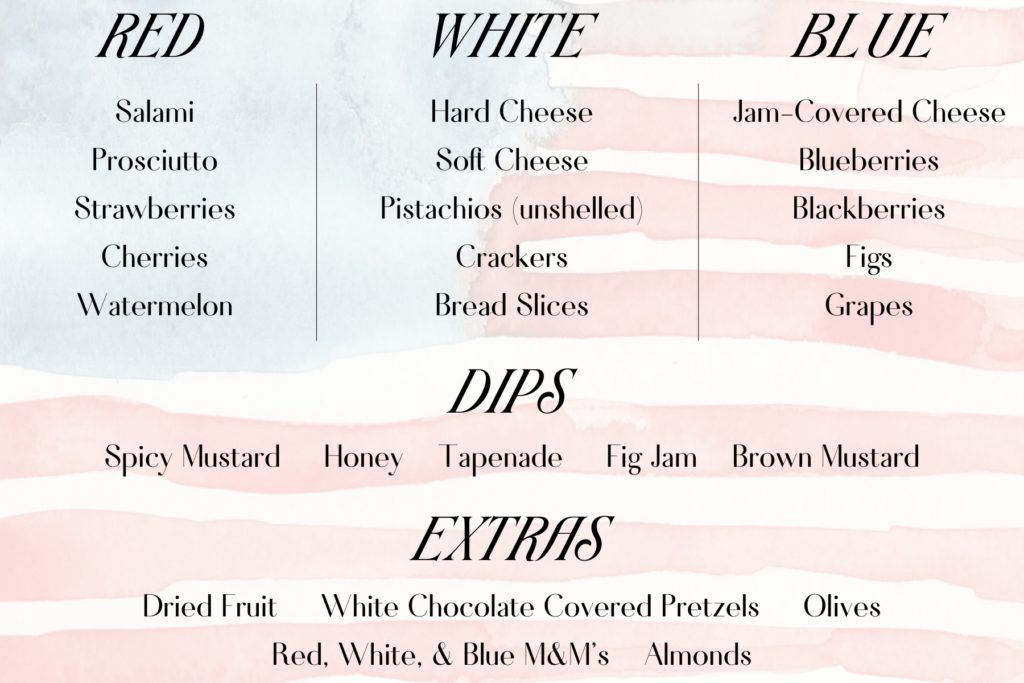 Make it extra patriotic by taking provolone or white cheddar cheese slices and using different sized star cookie cutters to create stars to put on top of the board!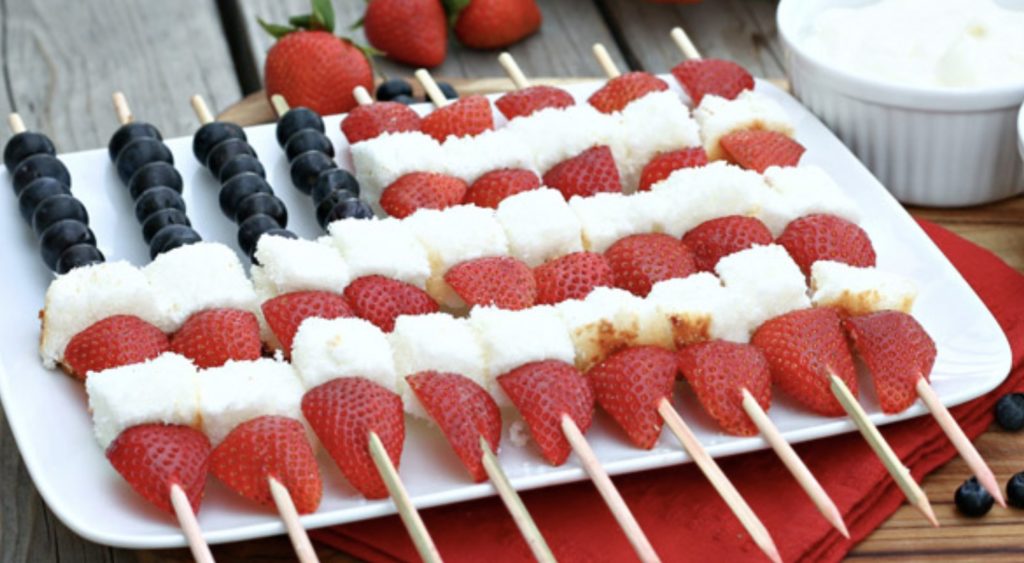 Patriotic Skewers:
-1 Loaf Pound Cake, cut into 1" squares
-1 pint strawberries, quartered or halved
-1 pint blueberries
-wooden skewers
-honey for drizzling
-fruit dip, cream cheese or chocolate
On wooden skewers, alternate the cut up strawberry, blueberries, and pound cake until you've used all the ingredients. Drizzle with honey and serve with fruit dips!
To make an American Flag: On 4 skewers, thread 5-6 blueberries, then follow with a piece of pound cake and alternate with strawberries on the rest of the skewers. On the remaining skewers, alternate pound cake and strawberry, trying to keep them lined up to mimic flag stripes.
For The Hostess
Don't forget a cute outfit for you! Stay comfy and cool in this romper: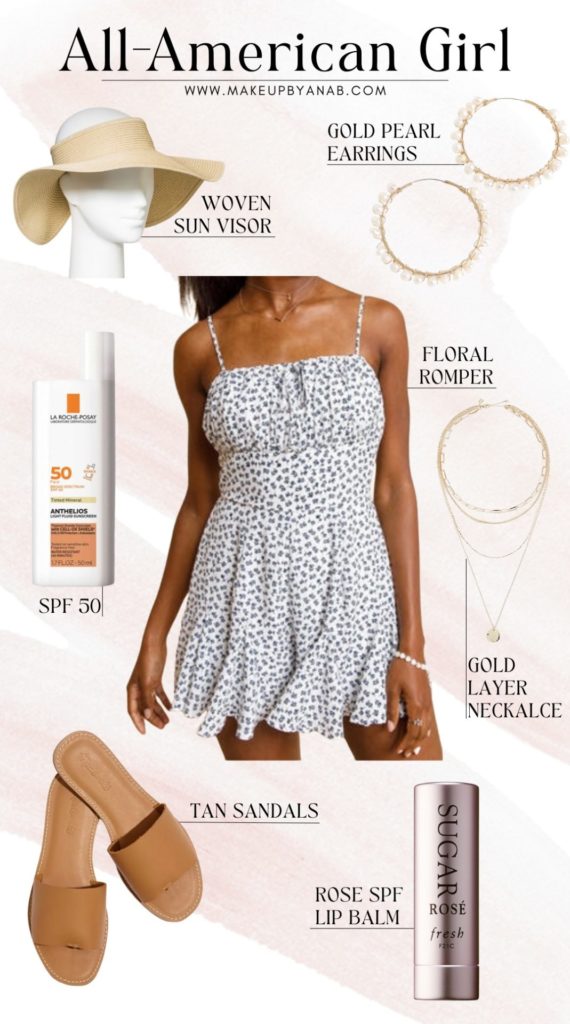 Shop the Look:
Romper | Visor | Earrings
Sandals | Sunscreen | Necklace | Lip Balm
From our MAB Team to your family, we hope you have a wonderful and safe 4th of July holiday!
---
You might also like