At MAB, we're obsessed with good skin care. Which is why we have our very own spa at our Tyson's Corner studio! We asked our esthetician, Bianca, all the top questions we've received about facials to help everyone better understand the benefits of facials and how she determines what's best for your skin!
What are the benefits of regularly getting a facial?
Regular facials help exfoliate the delicate skin on your face. Exfoliation helps remove dead skin cells, increases blood circulation, and leaves your face feeling clean and new. Facials are an important part of your health and wellness regimen.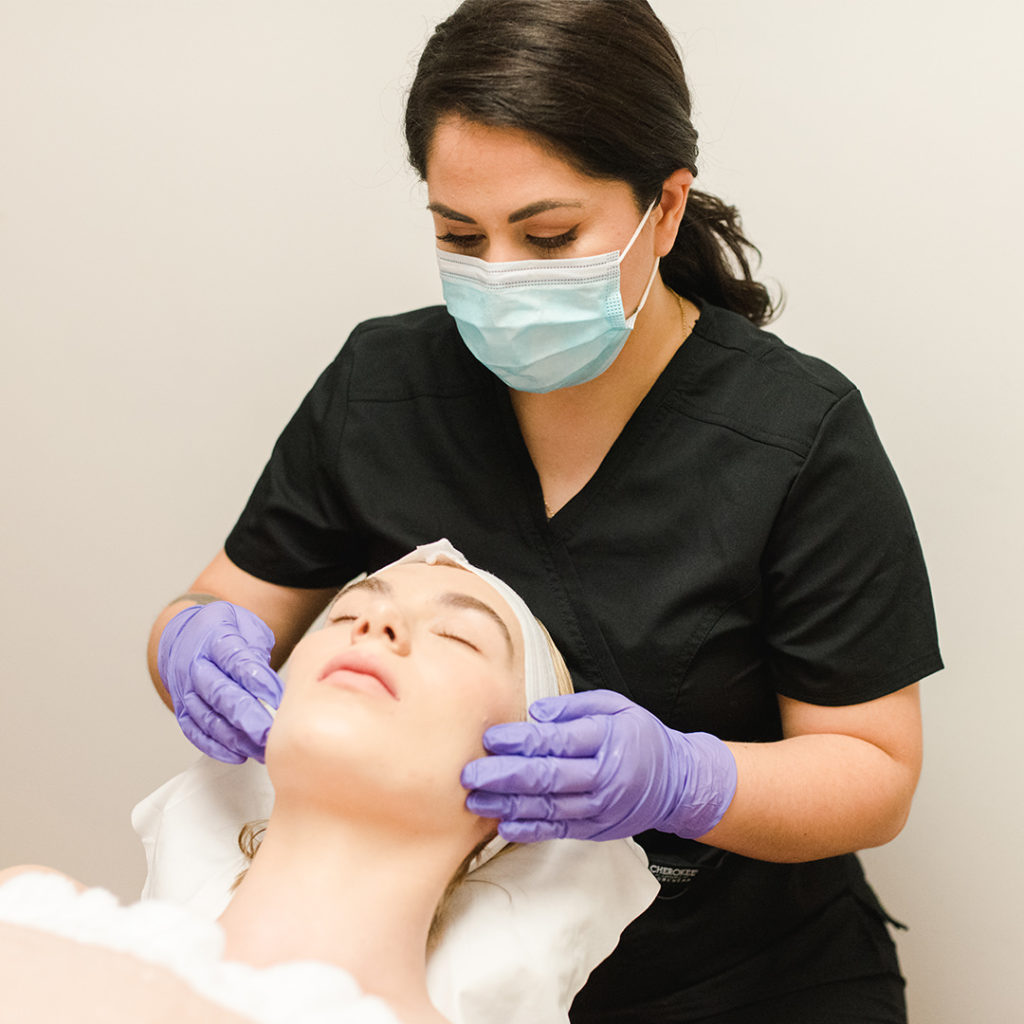 How often do you recommend getting a facial?
The general recommendation is every three to four weeks or once a month. That's how long your skin's life cycle is. After three or four weeks, your skin cells grow back, as we age this cycle slows down and can cause wrinkles, clogged pores and congestion. Facials help this process and assure your skin always glows.
Can you get a facial if you have sensitive skin?
Yes! Facials are great for all skin types. It is important to complete the intake from when booking and provide as much detail on your skin. This will allow your esthetician to assess the information and customize the products being used for your skin type.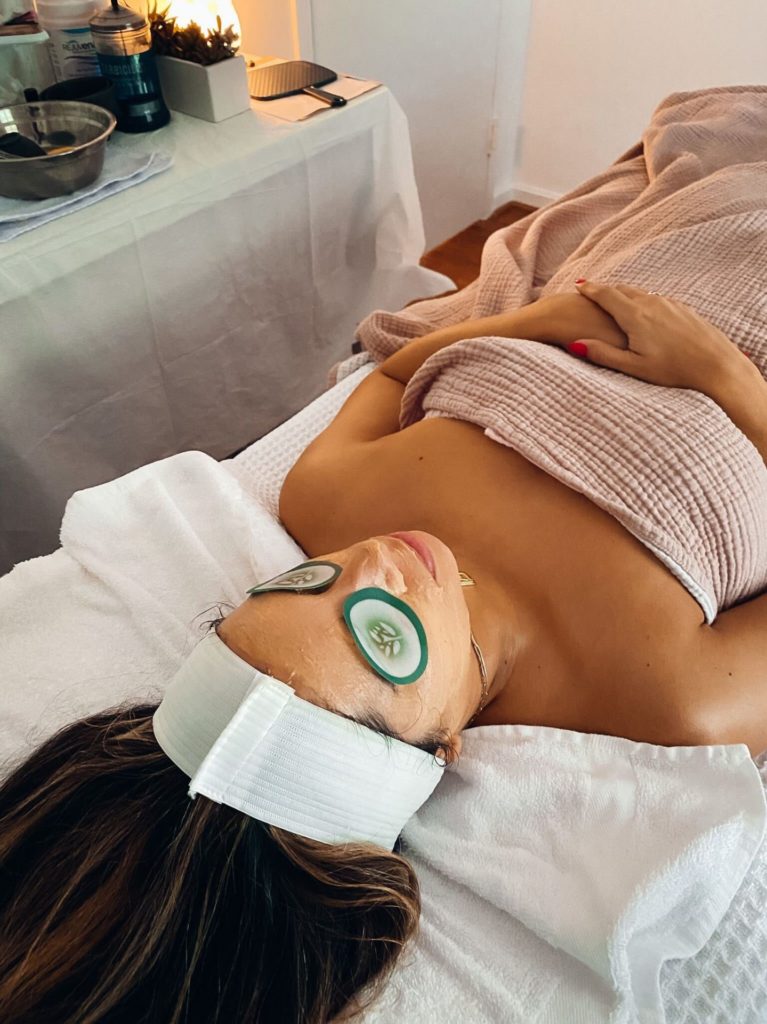 What is your go-to facial for someone with dry skin? Oily skin? Combo?
We made it easy for our MAB clients! The signature facial is customized for your skin needs. Aside from completing the intake form, a skin analysis is performed before the service begins to make sure your experience is successful.
How do you create the best facial treatment for each client?
We always recommend a new client book the signature facial. The signature facial is customized for your needs. If you need additional treatments we recommend it for your next appointment.  There are so many treatments available and we leave the guessing work out for you!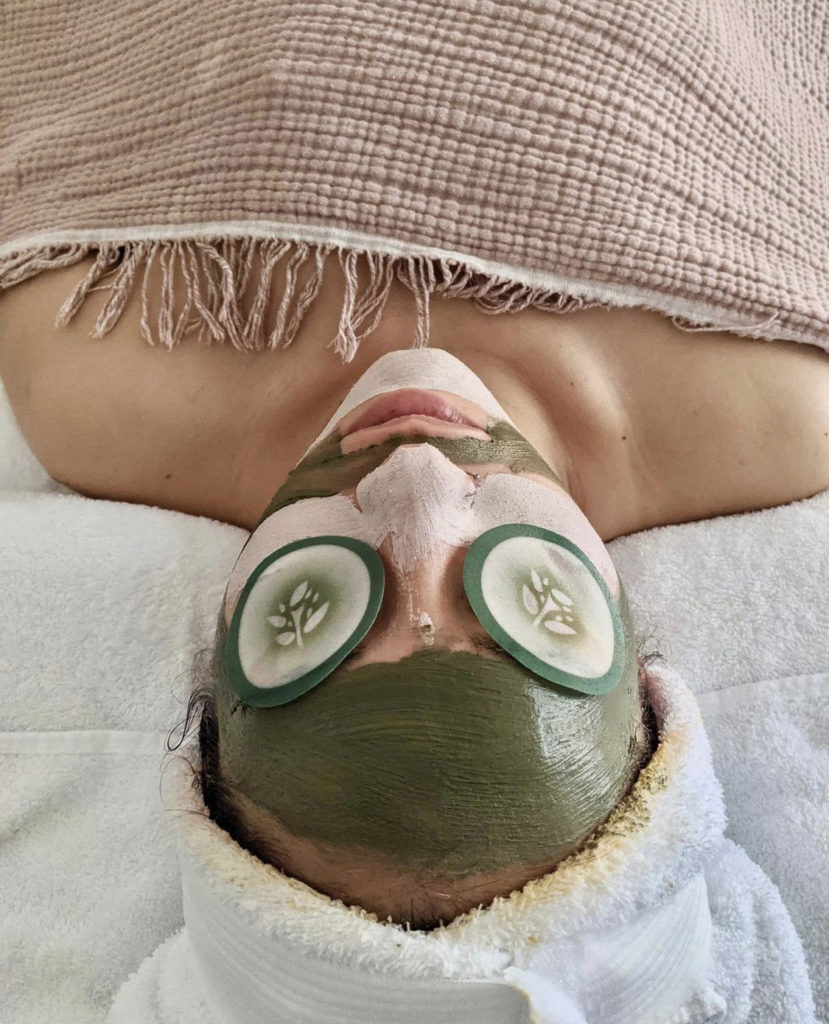 How would you recommend someone prepare for a facial that's never had one?
When preparing for your appointment make sure to review your products used at home, I will ask you what you are using and how often. Also arrive hydrated, the session is about an hour and you can become slightly dehydrated from the steam and hot products being used. Arrive at least five mins early and in comfortable clothes. A towel wrap is used during the session so I can perform a chest and arm massage during the session. Remove your jewelry and watches before your treatment to avoid oils and product build up.
What are your skin care must-haves to help maintain your post-facial glow?
A really good creamy cleanser to remove dirt, oil and makeup. A hydrating toner or rose water to prepare the skin for absorbing serums. Serums that contain ingredients like Vitamin C, hyaluronic acid, AHA or Retinol. However keep in mind serums contain active ingredients and to use caution when trying new products. A moisturizer fit for your skin type and most importantly sunscreen, sunscreen, sunscreen. Image Skincare products are available for purchase after your appointment.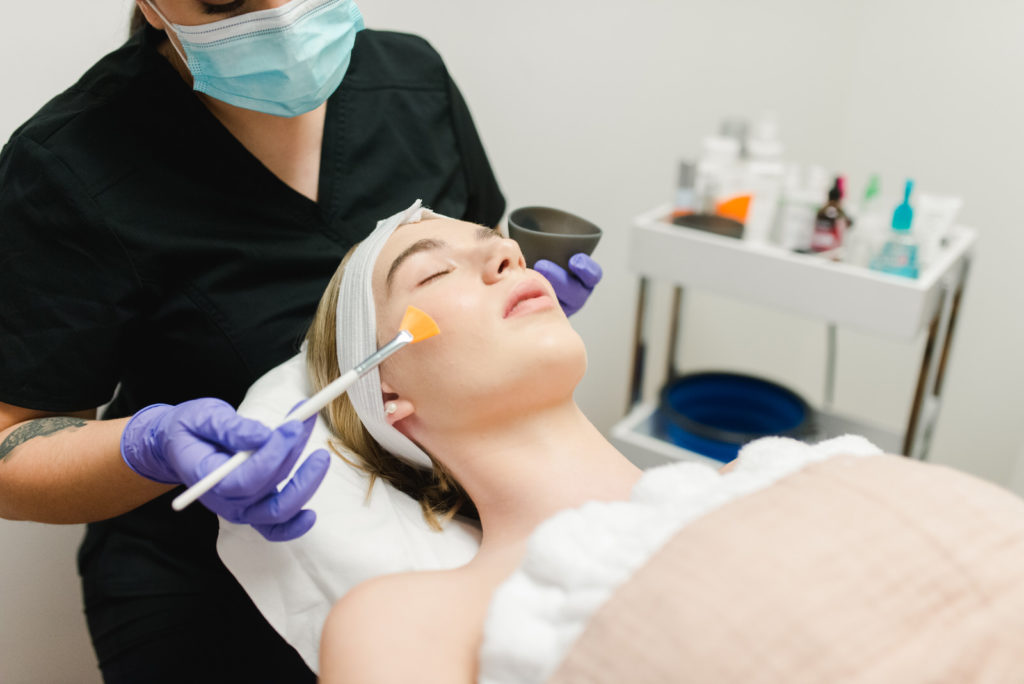 Book your facial with Bianca here!
---
You might also like