Essential Makeup Brushes for Beginners
Today I am sharing the brushes that I reach for time and time again when doing my own makeup. I believe that a good makeup look, whether natural or glam, requires some essential brushes. Even if you are just a novice at makeup, you'll want to invest in some great quality brushes that will last forever and elevate your look.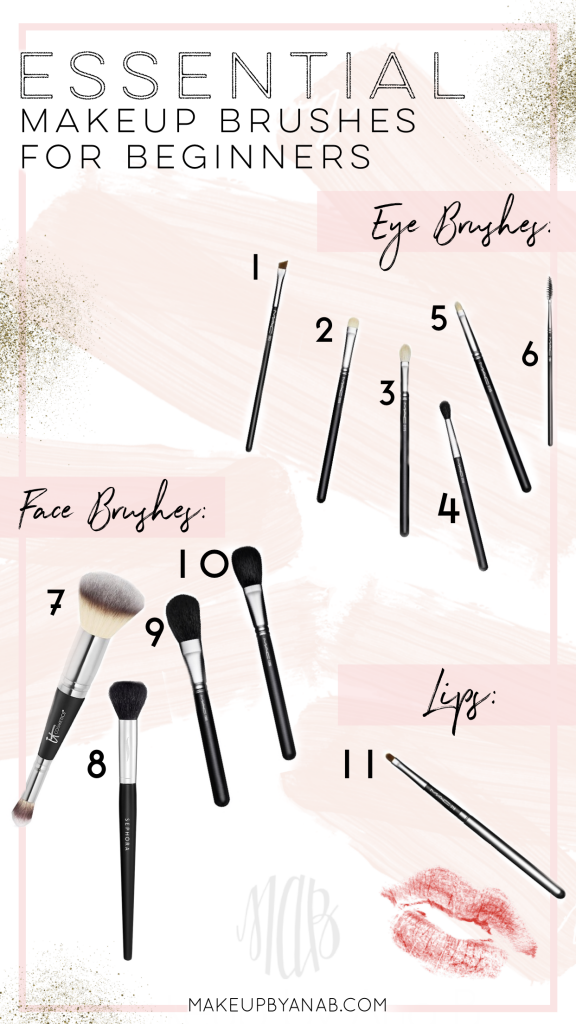 1. MAC 266 Angled Brush – Use for filling in eyebrows or lining eyes. // 2. MAC 239 Eye Shader Brush – Use for applying shadow to lids. // 3. MAC 217 Blending Brush – Use for precise blending of eye shadows in crease. // 4. MAC 224 Blending Brush – Use to soften and blend eyeshadow or powders. // 5. MAC 219 Pencil Brush – Use to create smokey eyes with shadow or liner. // 6. MAC 204 Lash Brush – Use to brush brow hairs in place or separate lashes. // 7. IT Cosmetics Heavenly Luxe Complexion Perfection Brush – Use larger brush to blend foundation and the smaller brush to blend concealer. // 8. Sephora 74 Contour Brush – Use for blending powder/cream contour // 9. MAC 150 Powder Brush – Large brush for applying powder/bronzer // 10. MAC 129 Blush Brush – Use to swirl color on cheeks. // 11. MAC 316 Covered Lip Brush – Use for precisely applying bolder colors on lips, great for travel.

---