As you prepare to walk down the aisle, every moment leading up to the big "I do" should be filled with beauty and style!  Here are five gorgeous getting ready outfits that set the tone for the magical day ahead!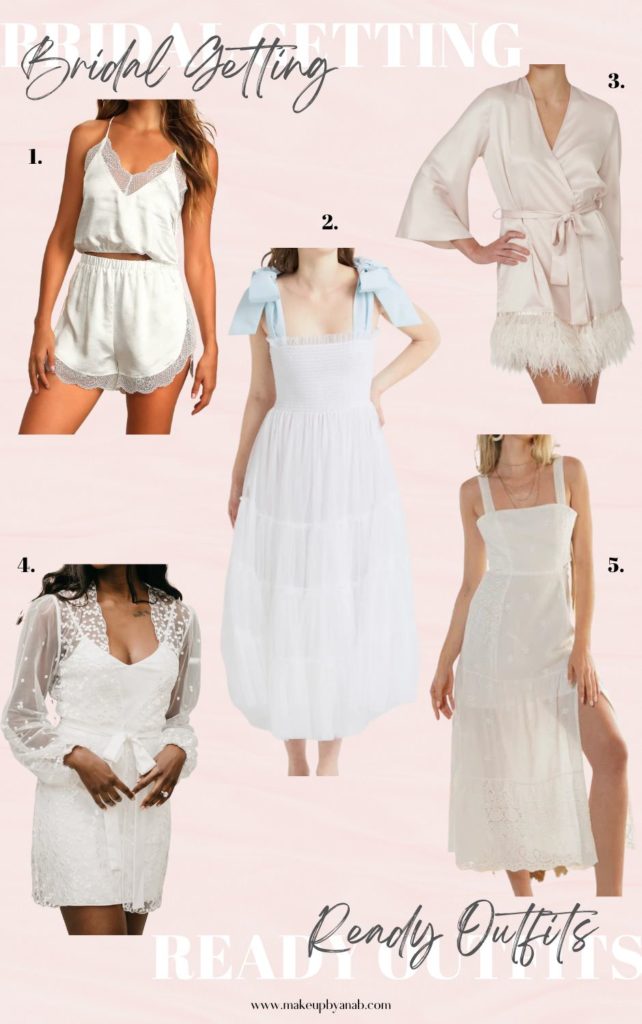 Shop the outfits:
one | two | three | four | five
1.Sweet Nights White Satin Lace Two-Piece Pajama Set
2.The Tulle Ribbon Ellie Nap Dress
3.Swan Charmeuse & Ostrich Feather Wrap
4.Lace Bridal Robe Including Slip
5.White Embroidered Maxi Dress
---
Get ready for your wedding by following our Bridal Beauty Checklist!
---
You might also like