As the crisp autumn air settles in and leaves paint the world with warm hues, one thing becomes abundantly clear: Thanksgiving is just around the corner. It's that time of the year when we gather with loved ones, express gratitude, and indulge in a feast fit for kings and queens. I've curated a thoughtful selection of four outfits that strike the perfect balance between cozy comfort and refined elegance. Whether you're preparing for a laid-back family gathering or a more formal Thanksgiving dinner, these ensembles will have you looking and feeling your best.
City Chic
For Thanksgiving dinner embrace the chic urban vibe with a cozy sweater paired with a sleek leather skirt and stylish boots. This ensemble strikes the perfect balance between comfort and style, ensuring you're both fashionable and ready to indulge in the festivities of the evening.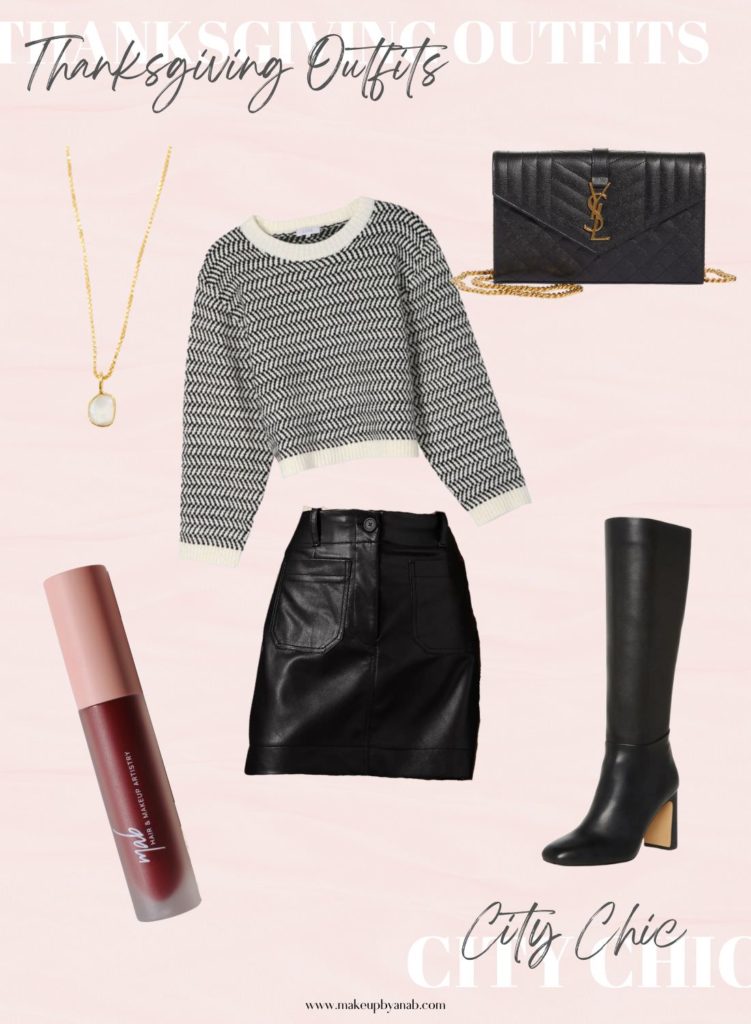 Shop the look:
Sweater | Skirt | Boots
Bag | Necklace | Gloss
Comfy & Cozy
Thanksgiving is all about comfort and togetherness, so opt for a comfy and cozy style that allows you to fully enjoy the feast. Slip into an oversized sweater, pair it with soft leggings, and complete the look with comfy Chelsea boots. You'll be ready to savor the delicious meal while feeling relaxed and warm throughout the evening.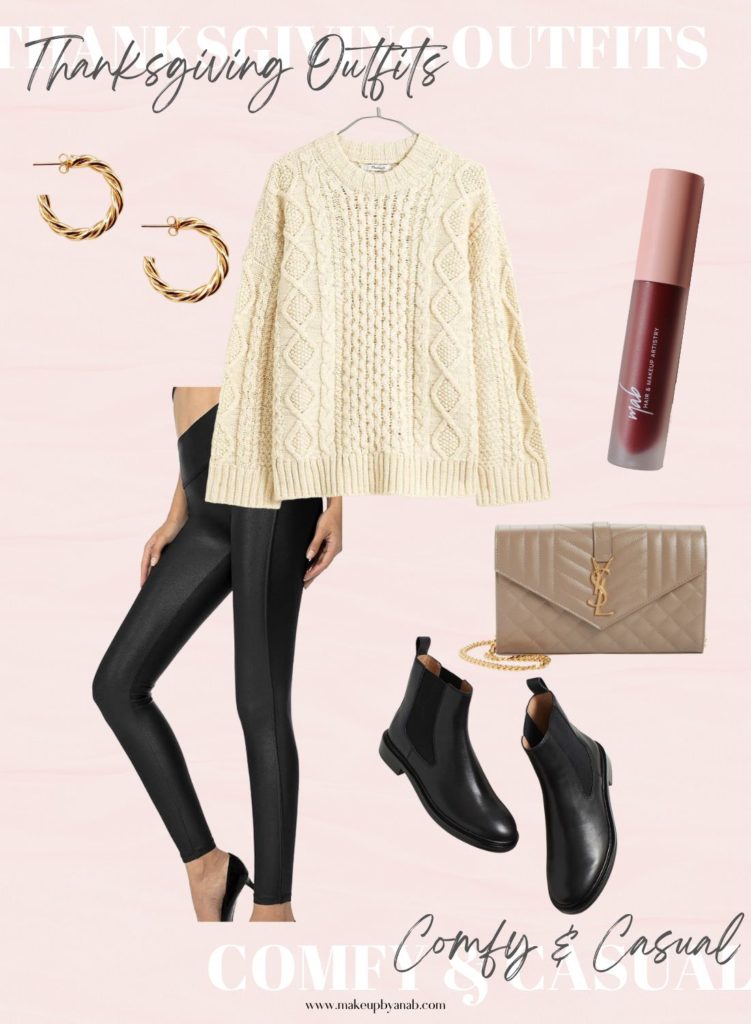 Shop the look:
Sweater | Leggings | Boots
Bag | Earrings | Gloss
Elevated Casual
Elevate your Thanksgiving dinner style with an effortlessly chic twist on casual. Choose a cozy sweater dress that combines comfort with a touch of sophistication. Paired with knee-high boots, this ensemble strikes the perfect balance between relaxed and refined. You'll look fabulous and be ready to enjoy a delightful holiday meal with family and friends.
Shop the look:
Sweater Dress | Boots
Bag | Earrings | Gloss
Understated Elegance
For a Thanksgiving dinner that exudes understated elegance, slip into the Anthropologie Somerset Velvet Print Maxi Dress. Its rich textures and intricate prints create an effortlessly sophisticated look. Pair it with velvet heels to elevate the ensemble. This style choice showcases your impeccable taste, making you the epitome of grace and refinement at the holiday gathering.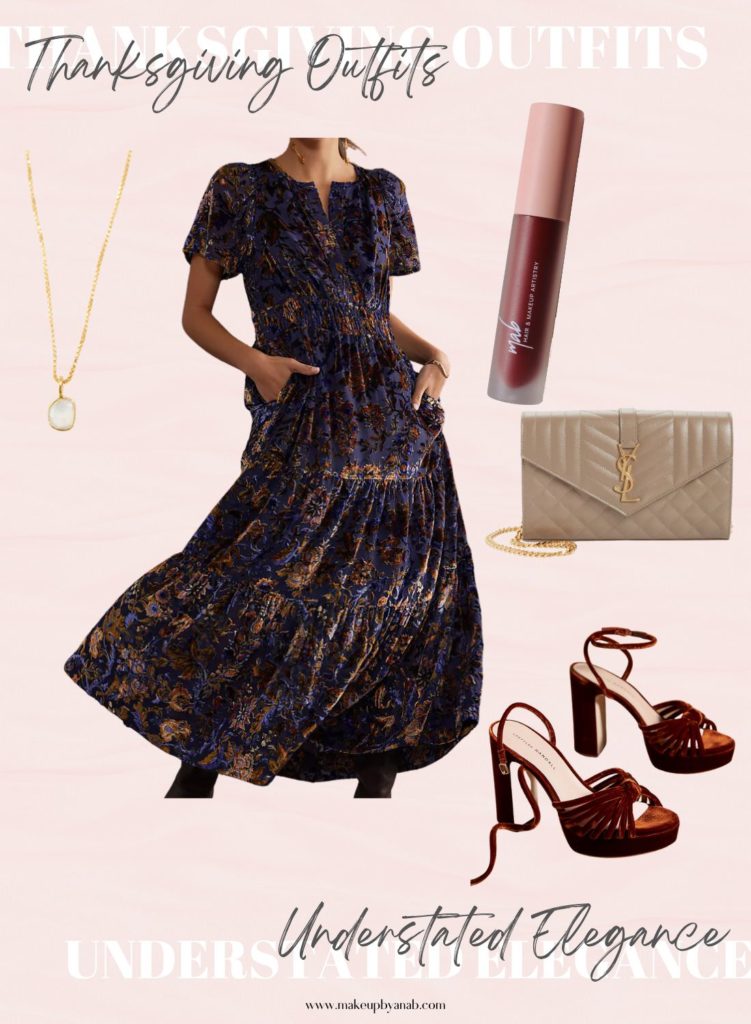 Shop the look:
Dress | Heels
Bag | Necklace | Gloss
---
Hosting Thanksgiving this year? Check out our Thanksgiving Guide to hosting with all our tips and tricks for making an unforgettable dinner for your loved ones!
---
You might also like