I recently had the great pleasure of traveling to Greece for my client's destination wedding and it was an incredible experience! I pulled together all our stops and stays so you can book your own amazing trip to Greece.
Our first stop on our trip was the city of Athens!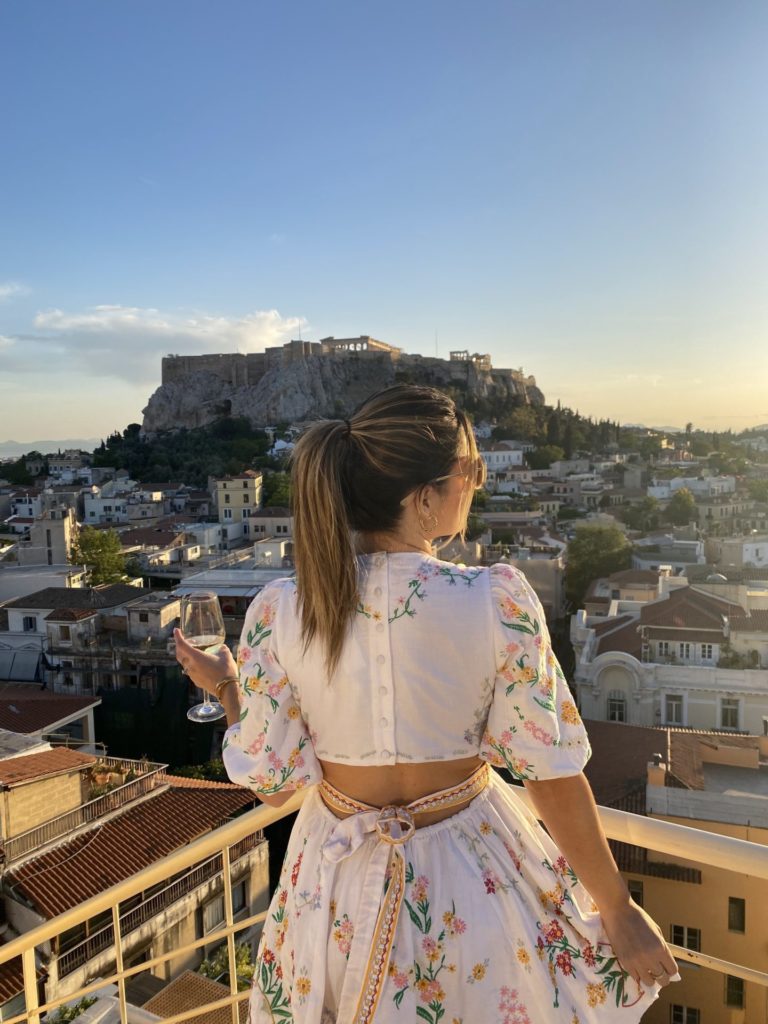 We stayed at Electra Palace Athens, a gorgeous hotel that's the perfect walking distance to famous sites such as the Acropolis.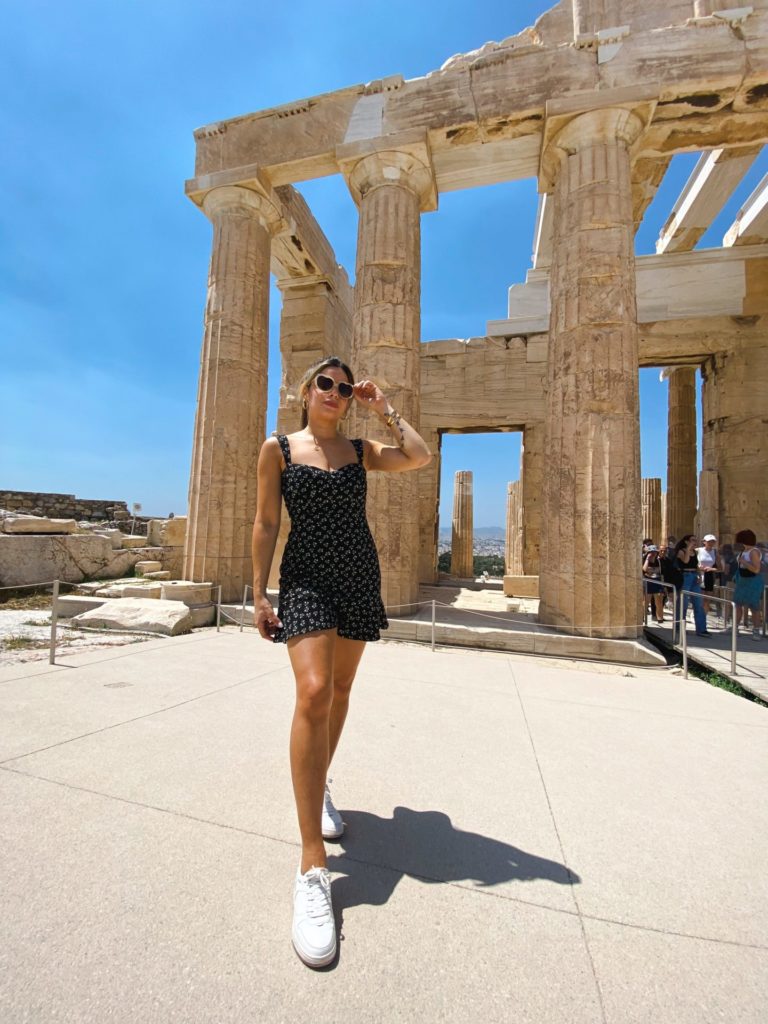 The hotel had a beautiful rooftop pool and restaurant where we dined on delicious Mediterranean fair while we enjoyed an incredible view of the Parthenon! We were also within walking distance to the best shopping, with rows and rows of both high end and local boutiques. We stopped at a local woman-owned jewelry store, Dia Tauta Gift Shop, for some unique pieces to remember our trip. The shops and restaurant selection in Athens was impressive, and one of my favorite city experiences so far!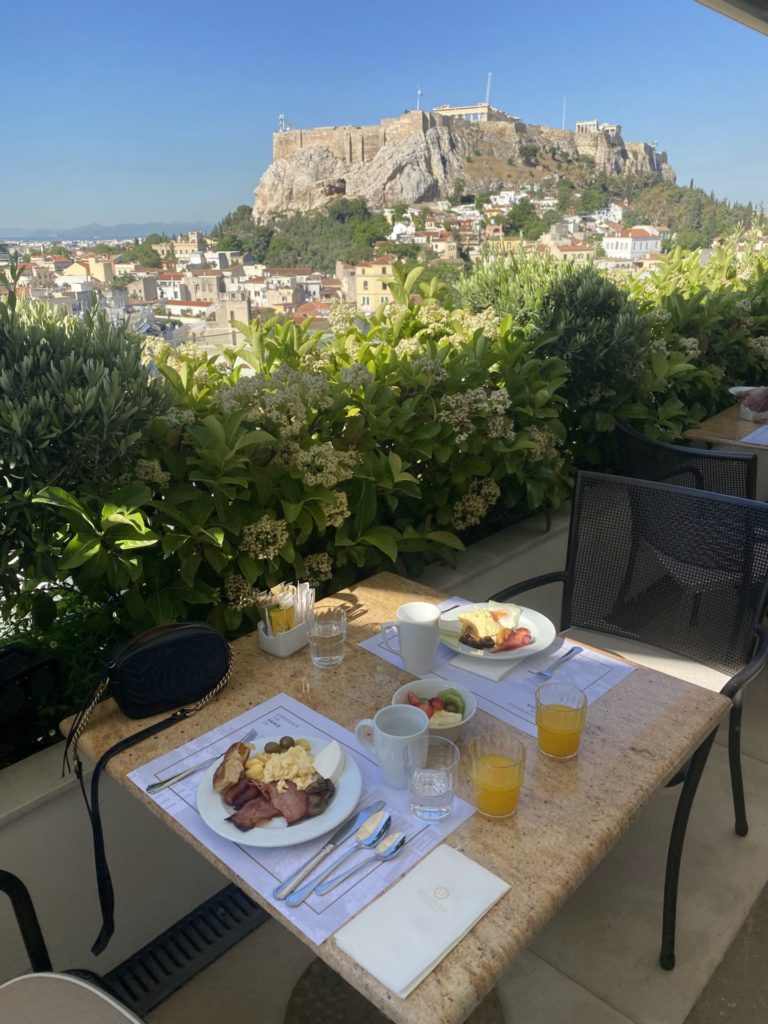 After a few days, we took car service to Porto Heli, also considered the "Hamptons" of Greece, 2.5 hours away from the bustling city of Athens. The wedding took place at Amanzoe resort, which is in a class of its own! The private setting and the grounds of the resort were incomparable.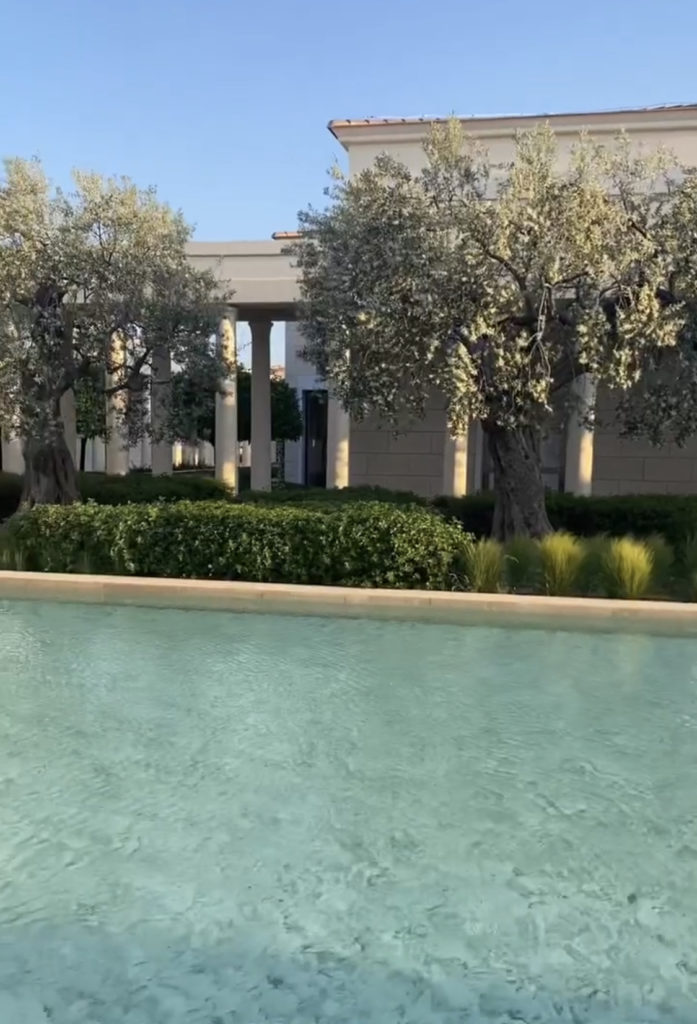 Stay tuned for a full blog post of our Greece bride with all the gorgeous details!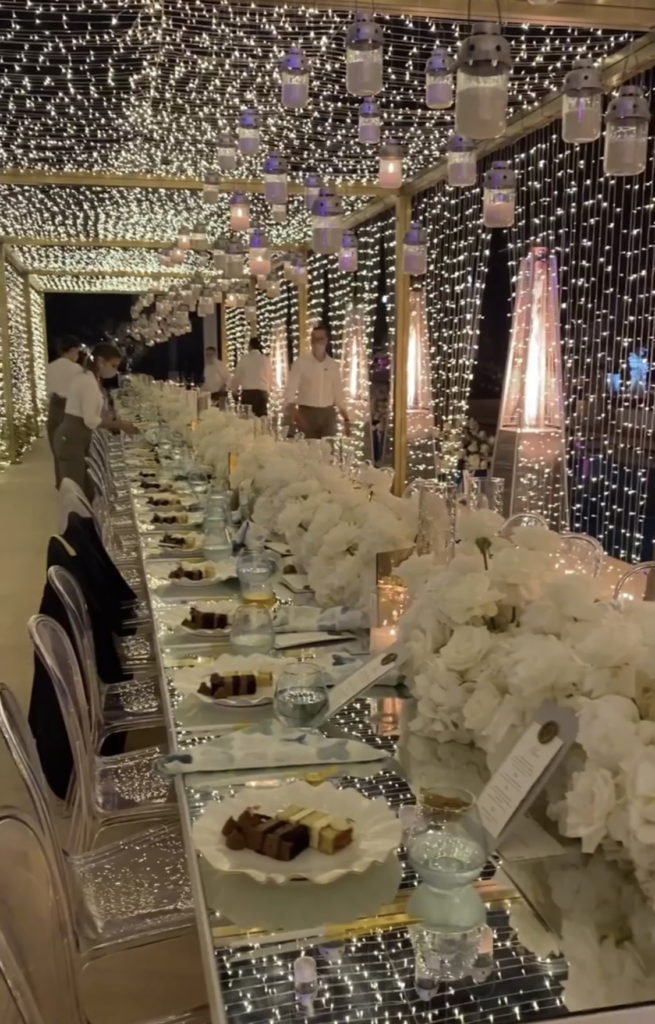 After the wedding, we stayed at the beachfront Hotel,Nikki Beach in Porto Heli, which had a very relaxed yet stylish vibe. Aside from the gorgeous hotel pool, our room had a private rooftop jacuzzi we enjoyed in the evenings after dinner.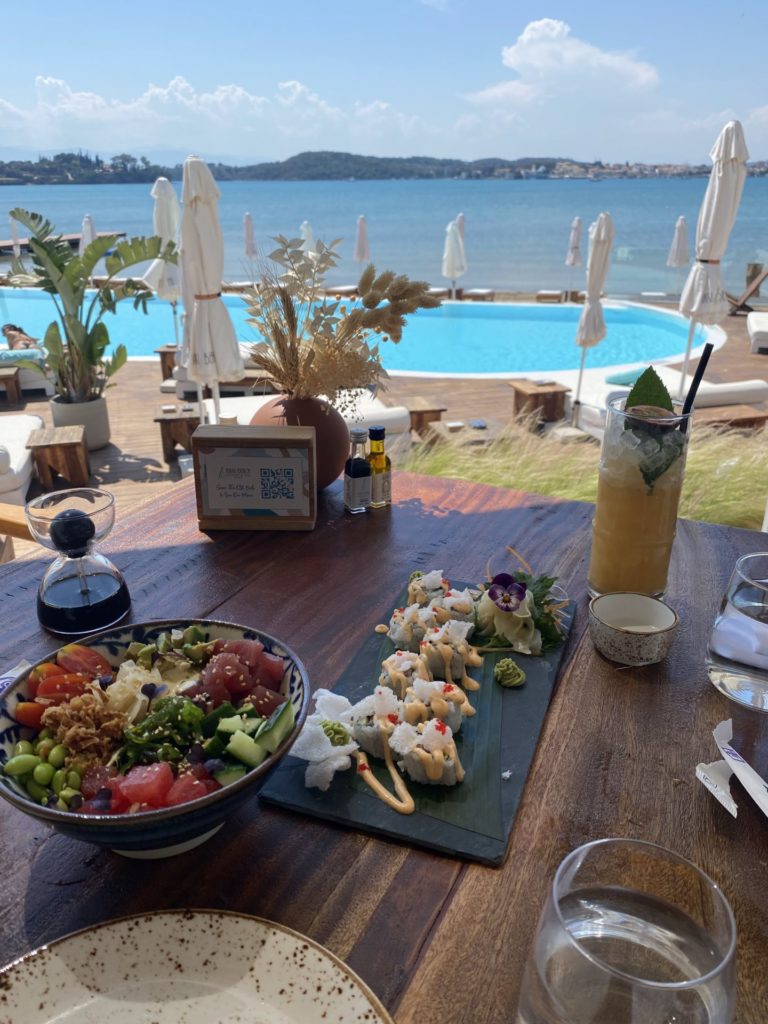 The restaurant at Nikki Beach was one our favorites! The service was amazing and the food tasted incredibly fresh with a variety of meals and flavors! The concierge at Nikki Beach helped us book a private boat trip to the island of Spetses, where we toured the island by ourselves on an ATV. After our two hour ride, we stopped at Kaiki Beach for fresh sushi and sun bathing! Our day trip to Spetses was one of the highlights of our Greece trip.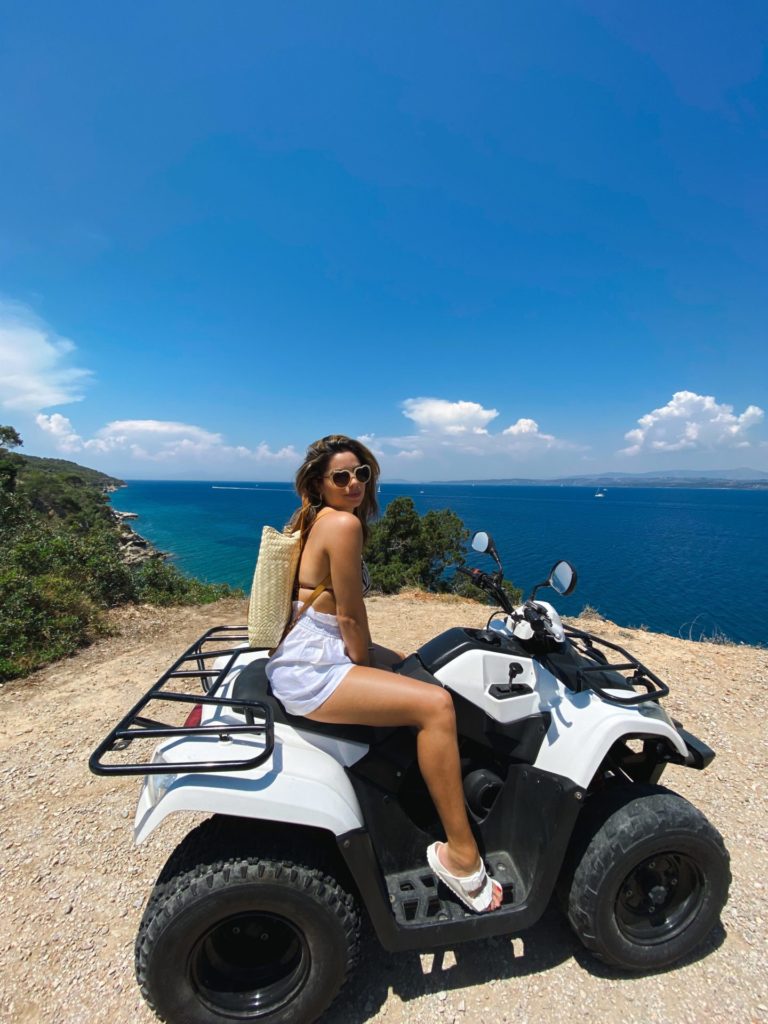 This was my second trip to Greece, but if you've never been, I highly recommend visiting Santorini and/or Mykonos. Both islands have the most incredible white-washed architecture and romantic sea views. On my last trip, I stayed at Santo Maris Oia in Santorini where we had one of our most memorable spa experiences. The sunset views in Oia are world famous and were truly a breathtaking and romantic experience that should not be missed!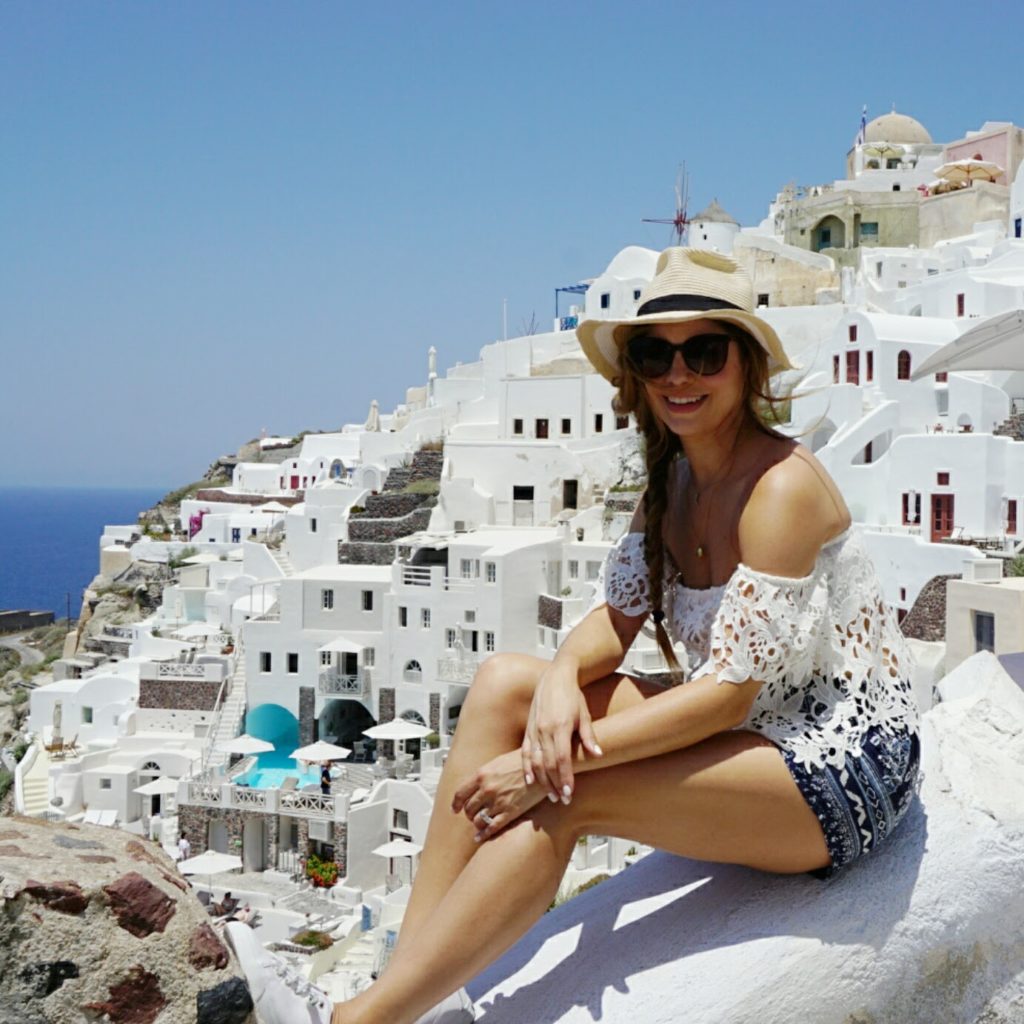 Happy Traveling! 
XO, Ana B
---
You might also like