Hello lovelies! Autumn is calling, and I've got a lineup of cozy and fun activities that are simply too good to miss. From girls' nights out to traditional family visits to Cox Farms, my fall bucket list of all things that spark joy!
1.Girls Night Out
I make a point to go out with my girlfriends at least once a month to a show or concert. It's fun to get away from being a business owner and a mom and just be me! Most recently, we went to see Moulin Rouge at the Kennedy Center and it was absolutely amazing! While the show has ended it's tenure at the Kennedy Center, I've put together a list of other shows and concerts coming up in the next month that would be perfect for a girls night out.


-Laugh with your girls at a comedy show at DC Improv or The Kennedy Center.
-Be mesmerized by the acrobatic feats and surreal music of Cirque Du Soleil Echo, playing now through October 22nd in Tysons Corner.
-Or go enjoy the Zac Brown Band at Merriweather Post Pavilion October 6th or Meluma at the Capital One Arena on Oct 19th!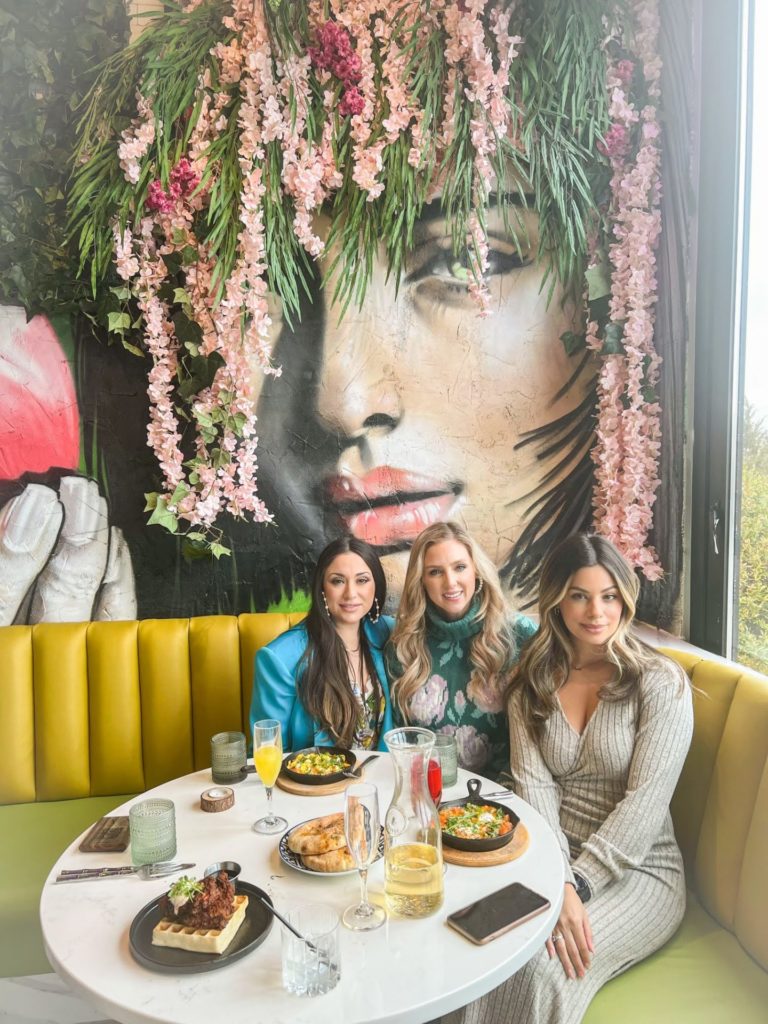 2.Try A New Restaurant
I love trying new cuisines, and the DMV is filled with new restaurants opening every month, making my must try list keep growing! Ivy On The Lake was a gorgeous Middle Eastern/Mediterranean fusion restaurant with so many delicious offerings to choose from, like the to die for fried chicken and waffles! Brunch with my girls was made extra fun with their Brunch Bundle that included a classic brunch and bottomless mimosas for $55 per person.

Next on my list is Kappo, a Kaiseki/Izakaya Japanese style restaurant that showcases an 8-course wagyu-centric tasting menu. I'll be sure to share a full review after I go so you can plan your visit!
3.Visit Cox Farms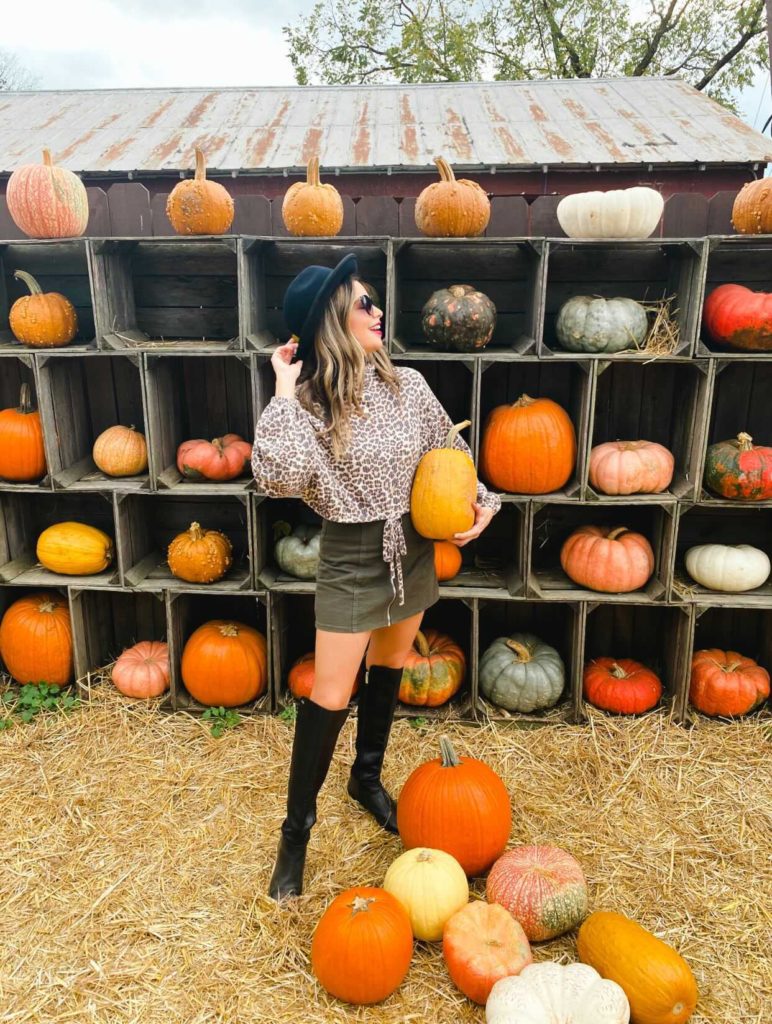 Year after year, my family's visit to Cox Farms Pumpkin Patch remains a cherished autumn tradition. It's truly the essence of fall encapsulated in a single destination. From trying to race our way through the corn maze to selecting the perfect pumpkins to line our front door, Cox Farms has brought us unforgettable memories. We can't wait to go back and take our yearly family picture in front of the pumpkin wall!
4.Weekend Getaway In Charlottesville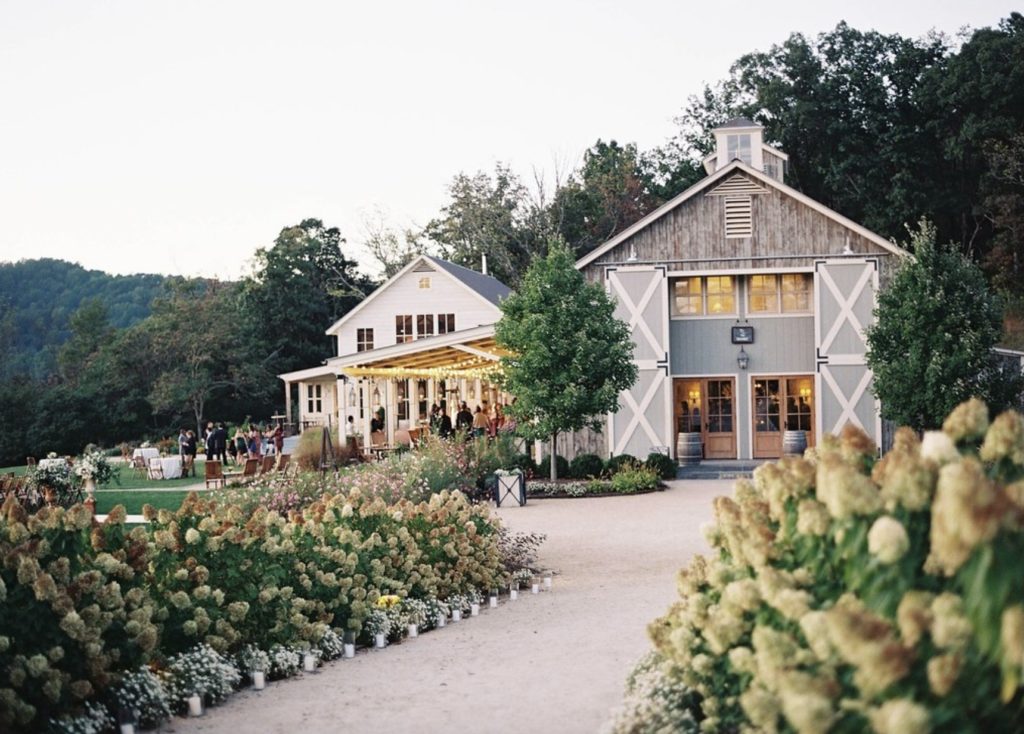 I recently worked a wedding at Pippin Hill Farm and now I need to book a staycation to Charlottesville! The quiet college town somehow manages to still give small town vibes and in the lush Shenandoah Valley, it provides some of the most gorgeous views as you visit the Central Virginia wineries. A must stay for your visit is the Foxfield Inn, an award-winning Bed & Breakfast, that provides both comfort and luxury, and enjoy their fall specialty: apple pancakes! With so many events in the fall, like the annual Foxfield Horse Races or Fall Fest Weekend at Bellair Farms, Charlottesville is the perfect fall escape for a weekend away with your partner or friends.
5.Hike the Billy Goat Trail at Great Falls
Fall is the perfect time of year to get outside in the DMV area! The weather is finally at a cool temperature and the summer humidity has disappeared. I love getting outside and going for walks and when I want a change of scenery, Great Falls is the perfect spot. With the gorgeous falls at the end of Great Falls Billy Goat Trail A, it's a 1.75 mile hike with some challenging spots to hike up, but be sure to go early to beat the crowds. The Billy Goat Trail C is the easiest of the trails which features a 1.6 mile stroll with river views and a small waterfall. It's even dog friendly, for my followers with 4-legged family members! Be sure to check out the Great Falls website before you go to verify all the trails are open and to see what parking is closest to the trail you want to take!
What's on your bucket list for this fall?
Xo, Ana B.
---
Want more inspo for fall? Check out my Cozy Season Reading List for what I'm going to be curled up reading on these chilly fall nights!
---
You might also like