A lot of people aren't huge fans of Valentine's day but I have to say that I still enjoy old school romantic gestures. Bring me flowers, buy me dinner, take me to a movie…I love it all! If you're in and around DC area, here are a few last minute ideas that will make your Valentine's Day sweet!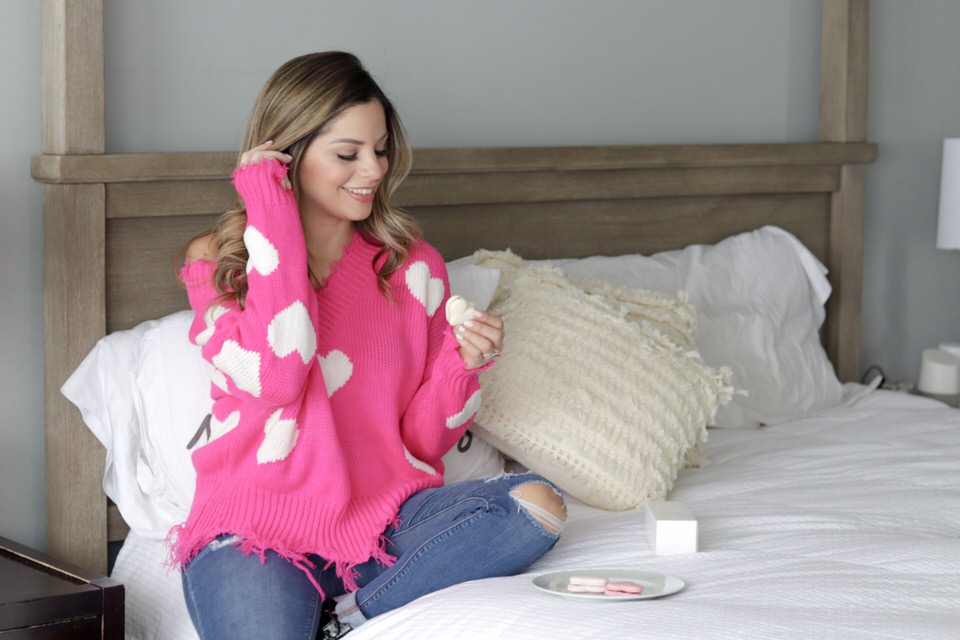 CUPCAKES OR MACAROONS, PLEASE
I love a box of special sweets from a bakery! Love the cupcakes and the macaroons from Fluffy Thoughts Bakery in Mclean. The red velvet is amazing!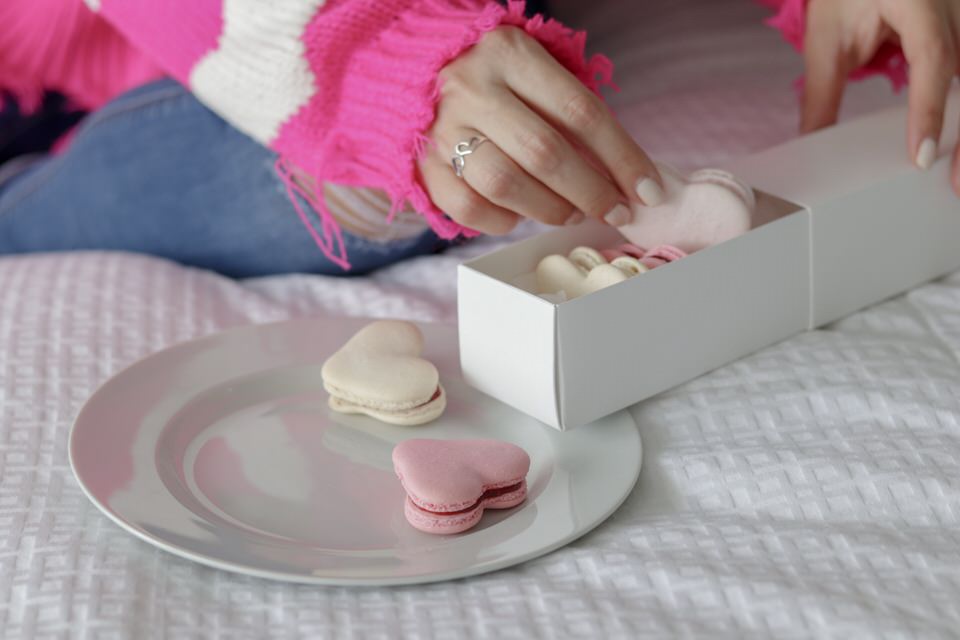 DINNER AND QUESTIONS
After 16 years of marriage, Pablo and I know a LOT about each other so having this conversation starter "36 Questions that Lead to Love" gave way to new and more interesting discussion. I'd also recommend trying a charming restaurant you've never been to before. Here are a few places that Pablo and I have loved lately: Barcelona for tapas or Rasika (try the Palak Chaat) in DC, Trattoria Villagio in Clifton, Eddie V's in Tysons has incredible oysters (and top notch service), and Rose's Luxury in DC is one of our favorite spots and totally worth the wait.
SPA DATE
Have you ever had a couples massage? We've done this in Mexico and Greece and it's always been an incredibly rejuvenating experience. If a massage is not your thing, book her a facial with Azi at Mclean Dermatology. Her skin will be glowing!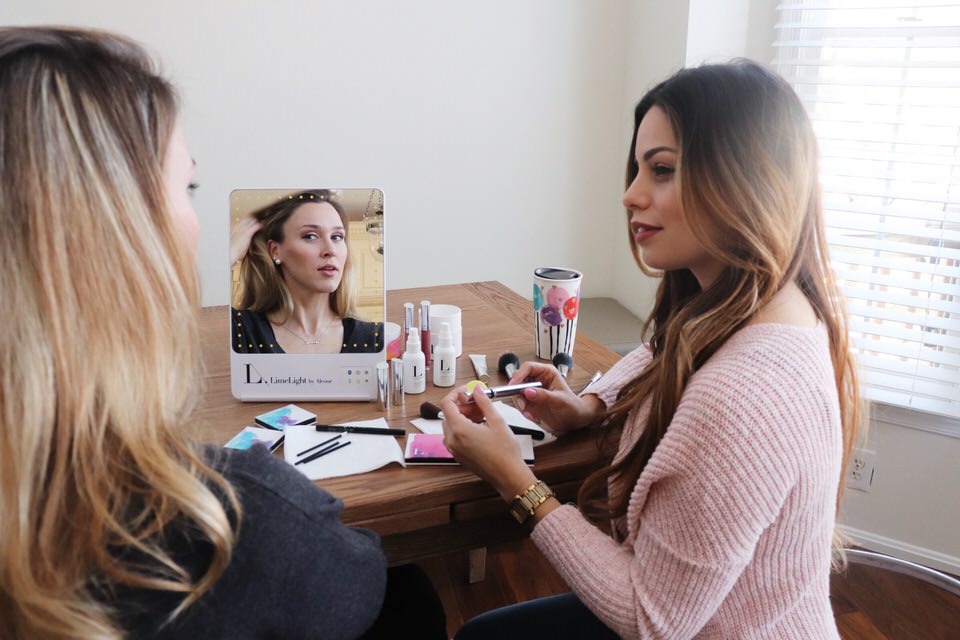 MAKEUP LESSON
Has she ever mentioned she'd like to learn how to do her makeup better? A one-on-one makeup lesson with one of our pro artists is the best way to learn new techniques personalized to her unique features and preferences. BONUS: Buy her a Sephora Gift card so she can upgrade her makeup after her lesson.
A GLAM SESSION
I'm pretty sure no woman would refuse to have her hair and makeup done professionally for once! Have her sit back and relax while she gets glammed by our professionals for a special night out, a special event or a future family photo. To book a makeup lesson or glam session, click here
Now feel free to share this with your special someone! Happy Valentines!
Love,
Ana B
---