Self-Care looks different to everyone but it's absolutely imperative to make time for the things that make us feel whole. Hustle culture is often over-glamourized when the truth is we should all be moving towards a balanced existence that includes work, family and self-care. Here are a few things my team and I do to help us find that balance.
Even if it's a few minutes using "The Five-Minute Journal" (linked here), I take time on a weekly basis to write down the things that I am grateful for, the things I am praying about and the things I am working on achieving.
There is just something so satisfying and concrete about writing down our thoughts and goals.
The benefit is also looking back at the things you were working on or praying for and seeing those things become reality in your life.
Monthly facials are a part of my regimen!
I make sure to schedule moments in my week where I can relax and reset. I now have a monthly facial appointment at MAB Studio with Bianca (Linked here!). Aside from getting glowing soft skin and unique skin recommendations from a pro, the 45 minute facial forces me to quiet my phone, quiet my thoughts and relax.
I practice self-care by not over-scheduling myself. With three kids, a hubby, and running a business, it's truly important that I constantly edit my life and schedule.
What is the point of having more and doing so much if we are overly stressed and unhappy?
There are seasons it might be necessary but it's not a sustainable way of life! I've also learned to delegate like a pro! There are so many people looking for employment, whether it's childcare, cleaning, organizing, cooking, and even virtual admin work. I constantly examine my life and business to see if there are areas that can be delegated.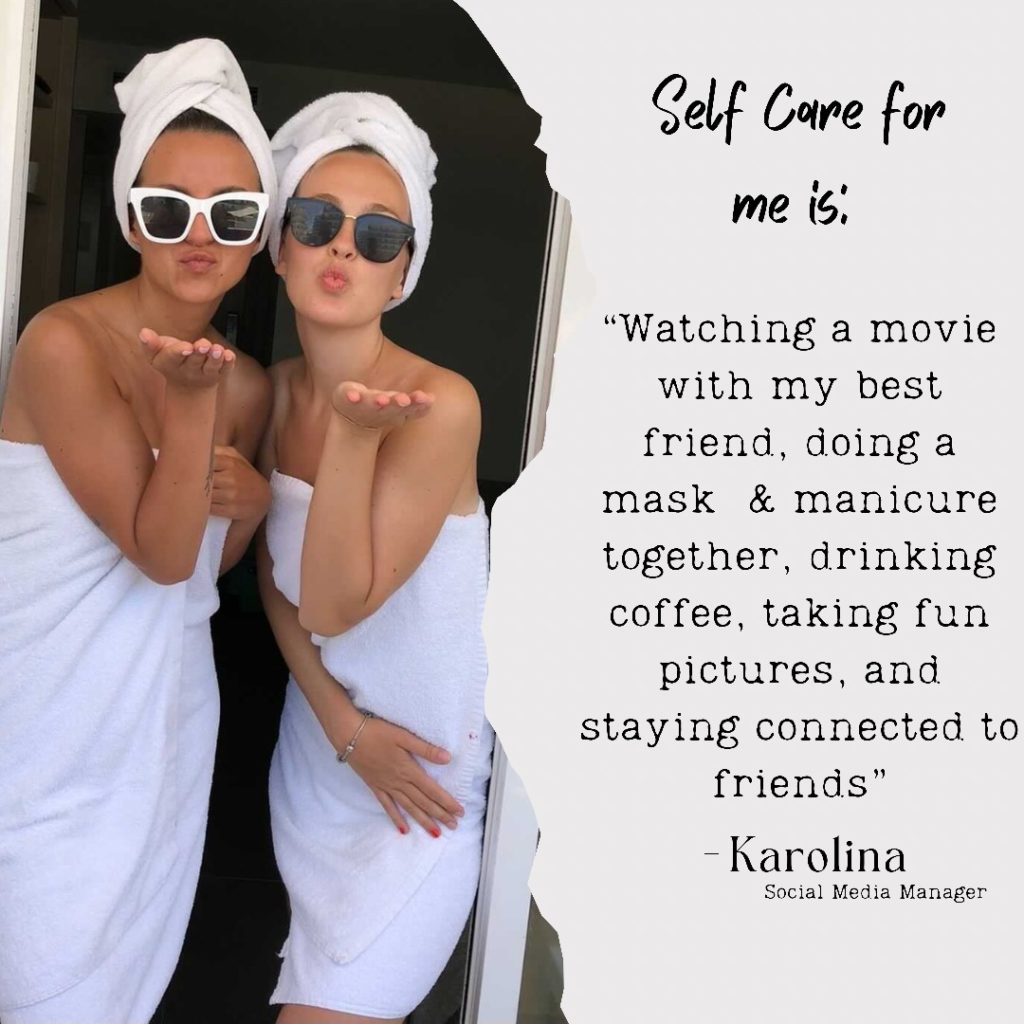 Let us know if these resonate with you and how YOU make time for self-care!
---